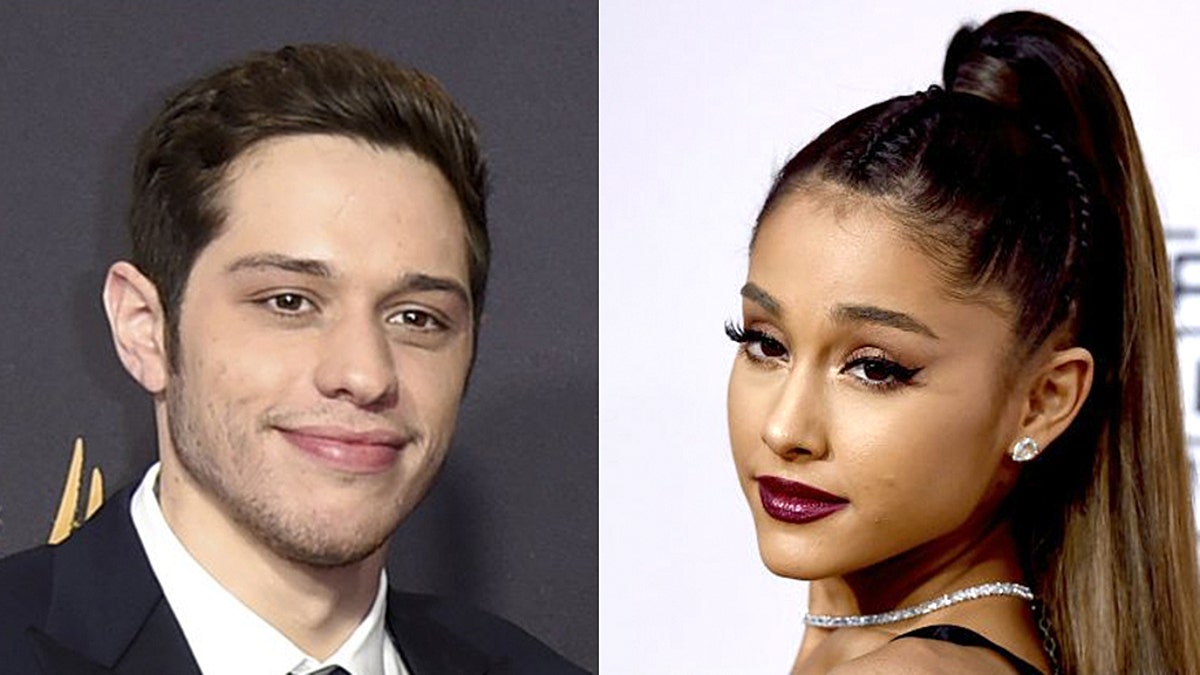 Ariana Grande is following in fiancé Pete Davidson's footsteps!
The 25-year-old pop star announced on Monday that she plans to "take a break" from social media after Davidson wiped his Instagram account earlier that day.
When a fan tweeted Grande with the realization that she doesn't "promote [her music] as much as she used to," she responded with the reasoning behind her decision.
"[Because] it destroyed my mental health and was horrible for me," she explained. "I don't remember anything [about] those years of my life and am doing so much better now. Career wise and health wise. Stop coming for me and my team when I've never been better literally in any department. LITERALLY."
In another tweet, the "God Is a Woman" singer thanked her fans for understanding. "Thank u guys for totally getting it and being so wonderfully celebratory of how incredibly things are going because that is real," she wrote.
Another fan noticed that Grande was posting on Snapchat, which prompted the superstar to announce that she plans to only use that social media platform for the time being.
"Yeh! I'm prolly gonna post on der for a little while and take a breather from Twitter and [Instagram] for a little. Just sometimes can't help but bump into some negative sh*t that really can bum u out and it's not worth it honestly," replied Grande, who also turned off comments on her Instagram account. "Promised I'd always tell you. I love u sm! Be well and happy."
Fans started tweeting that they understood her decision, with one Twitter user writing to assure Grande that the vast majority of social media users only wanted to support her.
"I know that like the back of my hand. I grew up [with] a lot of u. Ur my family. It's [just] noise," Grande tweeted back. "Know how grateful I am and how deeply I know that and appreciate u. ♡ issa forever situation."
It didn't take long for the pop star to break her Instagram and Twitter cleanse. On Tuesday morning, Grande tweeted about her excitement over her upcoming album, "Sweetener," and posted a message of love to her fans. She also posted a selfie to Instagram.
The singer's announcement on Monday came just a few hours after Davidson deleted all of the posts from his Instagram account. When fans expressed concern that the move meant there was trouble with the newly engaged pair, the 24-year-old "Saturday Night Live" star was quick to address the speculation.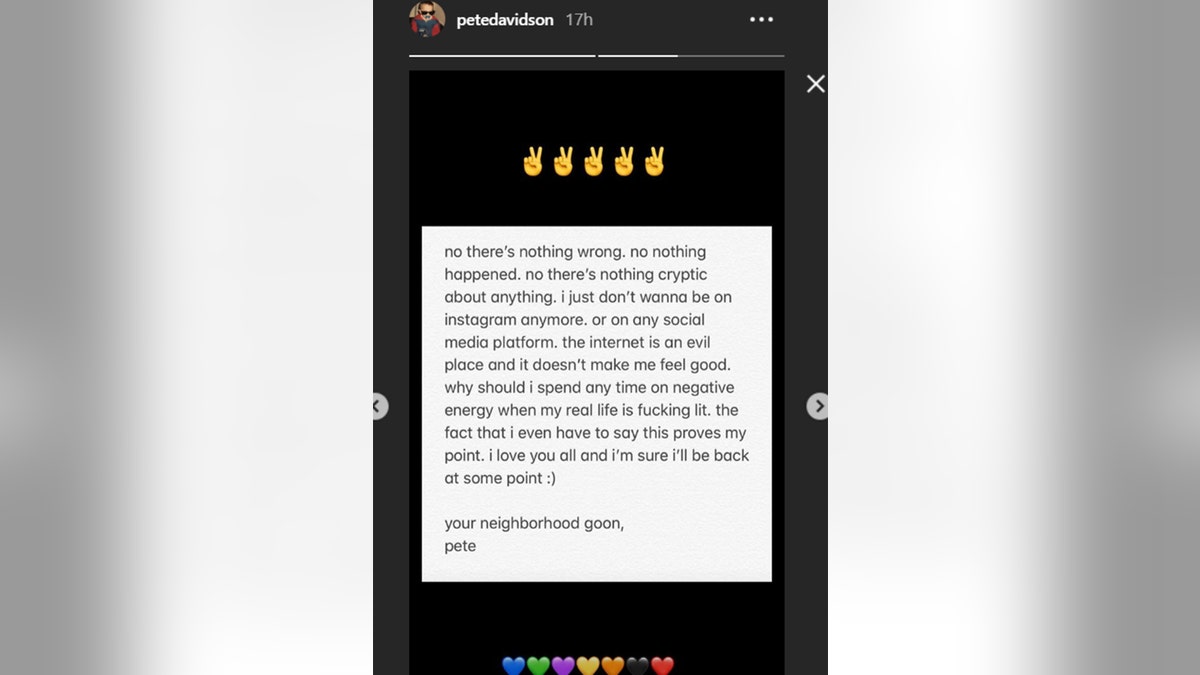 "No, there's nothing wrong. No nothing happened," Davidson wrote on his Instagram Story. "No, there's nothing cryptic about anything. I just don't wanna be on Instagram anymore, or on any social media platform."
"The Internet is an evil place and it doesn't make me feel good," he continued. "Why should I spend any time on negative energy when my real life is f**king lit? The fact that I even have to say this proves my point. I love you all and I'm sure I'll be back at some point. Your neighborhood goon, Pete."