Anthony Hopkins' Malibu mansion miraculously untouched by California wildfire as neighbor's home is destroyed
NEWYou can now listen to Fox News articles!
Anthony Hopkins' $4.9 million Malibu mansion was miraculously left untouched during the California wildfire that ravaged his neighbor's home.
A striking aerial photograph shows the Welsh actor's four-story red-and-white brick home beaming in the sunlight, next to acres of charred debris in Point Dume, on the Santa Monica Bay.
Even the front garden of the "Remains Of The Day" star's home looked completely flawless, with two deckchairs sprucely positioned in line with the front door.
His neighbor's incinerated home is a chilling reminder of the carnage the relentless wildfire has caused across the town of Paradise.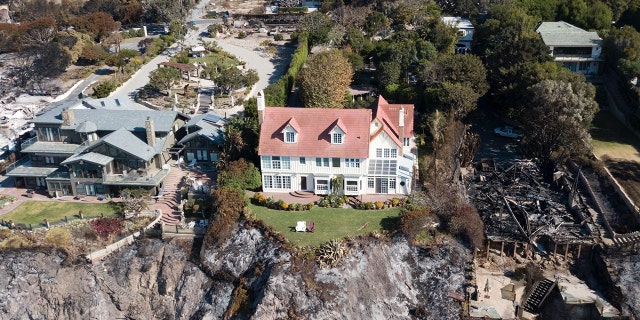 Rescuers desperate to find survivors have been pulling bodies out of incinerated homes and cremated cars as the death toll soared to at least 63 with at least 631 people reported missing.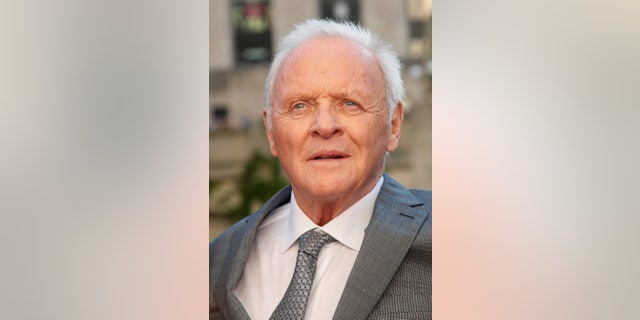 Kim Basinger, Miley Cyrus, Neil Young, Robert Thicke and Gerard Butler are among hundreds of people affected by rampaging blazes. Movie star Kim Basinger was left reeling from losing her home in the vicious wildfires sweeping across California.
The "LA Confidential" actress, 64, saw her Malibu home incinerated by the out-of-control Woolsey Fire in Southern California.
Pierce Brosnan appeared shaken on his return to his torched Malibu home, putting a hand to his head as he surveyed the damage.
Meanwhile, Kim Kardashian West, Caitlyn Jenner, Will Smith and Lady Gaga were included in those forced to flee their homes as walls of flames closed in.
Austrailian actor Liam Hemsworth shared a picture revealing the charred remains of the Malibu home he shared with his popstar fiancee Miley Cyrus after it was almost entirely destroyed when fire scorched 150 square miles of Southern California.
Nearly 12,000 homes and buildings were obliterated when the fire broke out last Thursday night, according to the California Department of Forestry and Fire Protection.