Animal Planet's 'Rescue Dog to Super Dog' aims to change lives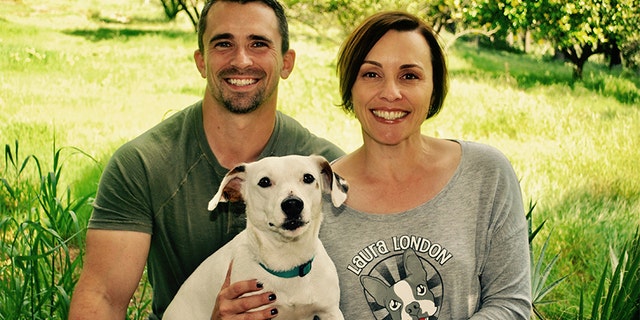 Everyone knows that dogs are man's best friend, but not everyone knows what people with emotional or physical disabilities know: that dogs may very well save your life.
"Rescue Dog to Super Dog," which premieres Aug. 12 on Animal Planet, shows how people with disabilities often see dramatic changes in their lives when shelter dogs become their companions. It's a show that everyone — dog owner or not — will relate to, says Los Angeles-based trainer Laura London.
"It's definitely heartwarming and it is going to be sensitive. A lot of people are going to relate to a lot of the situations the individuals are going through," London said.
"Most dog owners are going to feel it because they feel everything and will cry at everything. You can be a dog lover, but also maybe not a dog lover and maybe be in that situation … or you can have a family member and maybe be in that situation … but besides this being like possibly sad, I also really think it's going to be empowering."
London and Nate Schoemer, the show's trainers, teach the dogs commands and reward systems for two weeks before they are placed with their owners.
"I need to empower every owner, whether they are an adult, child, disabled or not, they've got to be able to have info on their dog," London said. "The most challenging thing is working with the dogs and getting them to do the behaviors and then getting them to bring the behaviors home."
That can be a challenge, and a reward system is important.
"I think dogs, just like people, have different motivations, so many trainers use a reward like a food reward because it is easy for the dog to understand. 'Oh, I did the right thing, I got a cookie.' So that is a really easy drive.
"Some dogs like toys, so a toy drive is really what's going to reward them. With most of the dogs I work with on a regular basis, we do lure-reward training — lure them into the position and reward them for being there."
It's part of why dogs are so special to people throughout the world, she said.
"Dogs are meant to be with us. They are the only animal in the world — the evolution of the animal is strictly to be our companion. They can read our body language like no other animal in the world. That bond is important. It's undeniable."