Angelina Jolie and Jennifer Aniston avoid awkward Golden Globes carpet run in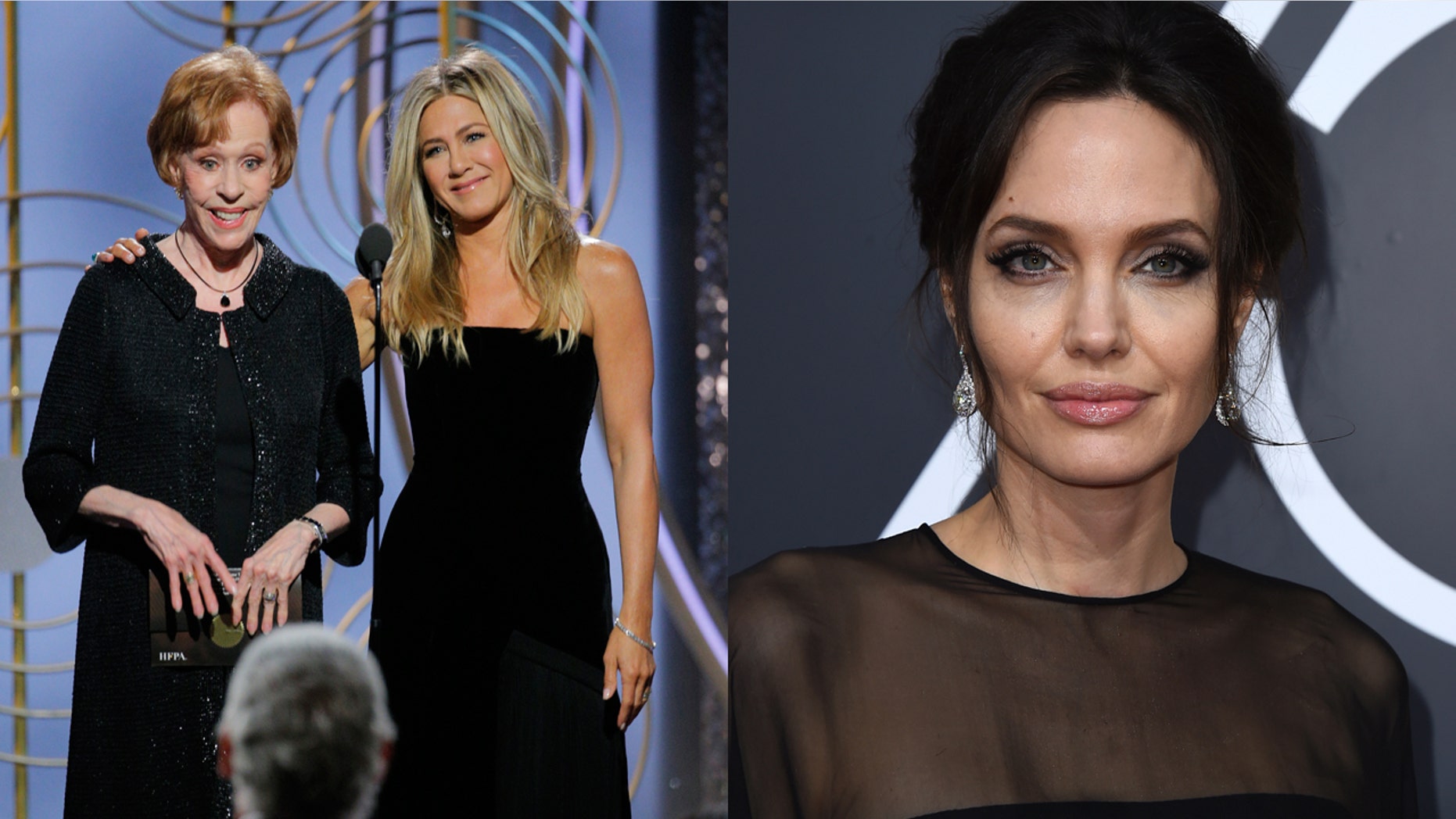 Jennifer Aniston skipped the Golden Globes red carpet as she prepared to come face-to-face with Angelina Jolie for the first time in three years.
The pair, who were last in the same room at the Critics' Choice Awards in 2015, have allegedly been at feuding since Brad Pitt left Jennifer for Angelina in 2005.
Both were expected to take a turn at the carpet ahead of the night's star-studded ceremony.
However only Angelina, 42, walked the carpet, earning a spot on the best dressed list.
Jennifer's fans were baffled when she didn't turn up, with one asking: "Where the hell is Jennifer Aniston?"
The 48-year-old actress later appeared on stage to hand out an award with Carol Burnett to "The Handmaid's Tale" star Elizabeth Moss.
Fans couldn't stop talking about her relationship with Angelina however, with one commenting online: "As if there already wasn't enough tension in the room...Angelina Jolie and Jennifer Aniston are breathing the same air…"
A second said: "I wonder how awkward it is for Angelina Jolie to watch Jennifer Aniston on stage and get an ovation…"
Another commented: "Jennifer Aniston and Angelina Jolie are both there!!! AWKWARD."
Brad and Angelina - who famously became known as "Brangelina" - starred as love interests in the film "Mr. & Mrs. Smith" in 2005.
Just months later, Brad and Jennifer announced they were separating and he later married Angelina.
The couple later separated in 2014 after an "incident" on a private jet.
Jennifer was recently spotted enjoying a break in Mexico with new husband Justin Theroux, 46.
The couple got married in a top-secret ceremony at their Bel Air estate in 2015.
They have recently been dogged by rumors they had split because of the amount of time they spend apart.