Andy Dick accused of sexual assault, admits he 'licked' co-workers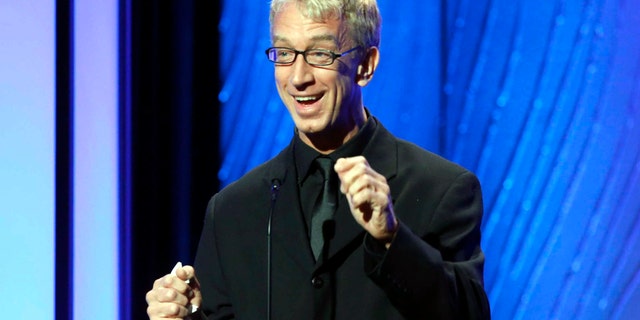 Andy Dick has been fired from the independent film "Raising Buchanan" following reports of alleged sexual assault on the set.
According to The Hollywood Reporter, two unnamed sources claimed the actor inappropriately groped people's genitals, kissed and licked people and made inappropriate sexual comments.
Dick told The Hollywood Reporter the claims aren't accurate, but he admitted he may have licked his colleagues.
"I didn't grope anybody. I might have kissed somebody on the cheek to say goodbye and then licked them. That's my thing I licked Carrie Fisher at a roast. It's me being funny. I'm not trying to sexually harass people."
He said he understands that following the recent onslaught of sexual assault allegations against disgraced movie mogul Harvey Weinstein he needs to be more appropriate.
"I don't grope people anymore," he insisted. "I don't expose myself anymore. I do understand that the temperature in the world right now is delicate."

The 51-year-old star said he made comments defending Weinstein on the Arizona set and his statements were not well received. He did not detail what he said about the former movie exec.
"Can I tell you my side of it? They were so incensed by what I was saying. People are so sensitive," Dick told The Hollywood Reporter.
He added, "I didn't grab anybody's genitals... Of course I'm going to proposition people. I'm single, depressed, lonely and trying to get a date. They can just say no, and they probably did and then I was done."
Dick is the latest star to be accused of misconduct. Kevin Spacey was recently accused of sexually harassing a then-14-year-old Anthony Rapp when he was 26. Jeremy Piven was also called out for allegedly of assaulting an actress, and NBC contributor Mark Halperin and director James Toback have also been accused in recent weeks.