American Idol: With Jessica Sanchez Jennifer Lopez Rings in Top 24 Spots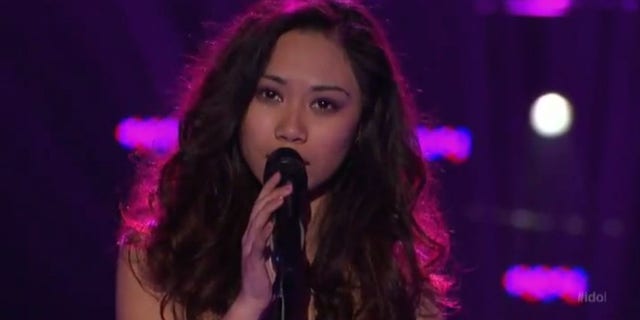 After much back and forth, Jennifer Lopez and the rest of the judges on American Idol chose 14 of the top 24 contenders who will move on to the live shows, Wednesday night on American Idol. The next 10 slots will be revealed Thursday.
Lopez confidently said she found what she was looking for in Jessica Sanchez, one of the first to move on to the Live Show round.
American Idol Top 10 Latino Moments
"I've been watching American Idol since I was five-years-old," Sanchez said.
Sanchez, 20, said moving on to the 'Top 24' can change her family's life forever.
"My mom is unemployed," a somber Sanchez revealed. "My family has spent so much money because of me. So everything is at stake."
The contestants had to prove to the judges they have not only a great voice, but charisma and self confidence--- something that sent many of the younger singers home.
They were sent to Las Vegas' posh Wynn Hotel and had to put on a blockbuster performance for the judges in the luxurious "Le Reve" pool. The songs and instruments were chosen by the contestants as well.
"We get into some crazy arguments over who goes," JLO said."Here we have got to pick the top 24. Who we feel has that special something. Who's going to touch America."
"This year so many good singers. We're spoiled," JLO continued. "We have to look at more than the voice and if they are ready and if they know who they are."
American Idol host Ryan Seacrest noticed that Sanchez's family showed their support in a very 'big' way.
"Your family is the biggest thing that has happened to us!" Seacrest said seeing the large group of people crowding Sanchez.
"I'm doing this for myself [and]… my family," Sanchez told Seacrest. "I'm tired of seeing my family struggle."
Rio's Spectacular Carnival Parade
Joining Sanchez and landing a coveted 'Top 24' spot is the quirky and nerdy Heejun Han, who physically looks like an unlikely candidate but leaves Lopez and the judges speechless every time he sings.
"When I sing someone else comes into my body," Han told the judges minutes before finding out that he made it to the next round. "When I'm done I'm back to normal." Han also pointed out how JLO makes his knees weak.
"I just want to kiss her," Han said smiling. "That's every Asian man's dream…The American dream."
Han left the judges in awe when finding out he will be staying for another week. Crying a river and with a knot in his throat he said it felt surreal.
"I never thought this day would ever come."
You can reach Alexandra Gratereaux at: Alexandra.Gratereaux@foxnewslatino.com or via Twitter: @GalexLatino