American Idol: Tyler in Drag, Carey Inspired by Singer with Cystic Fibrosis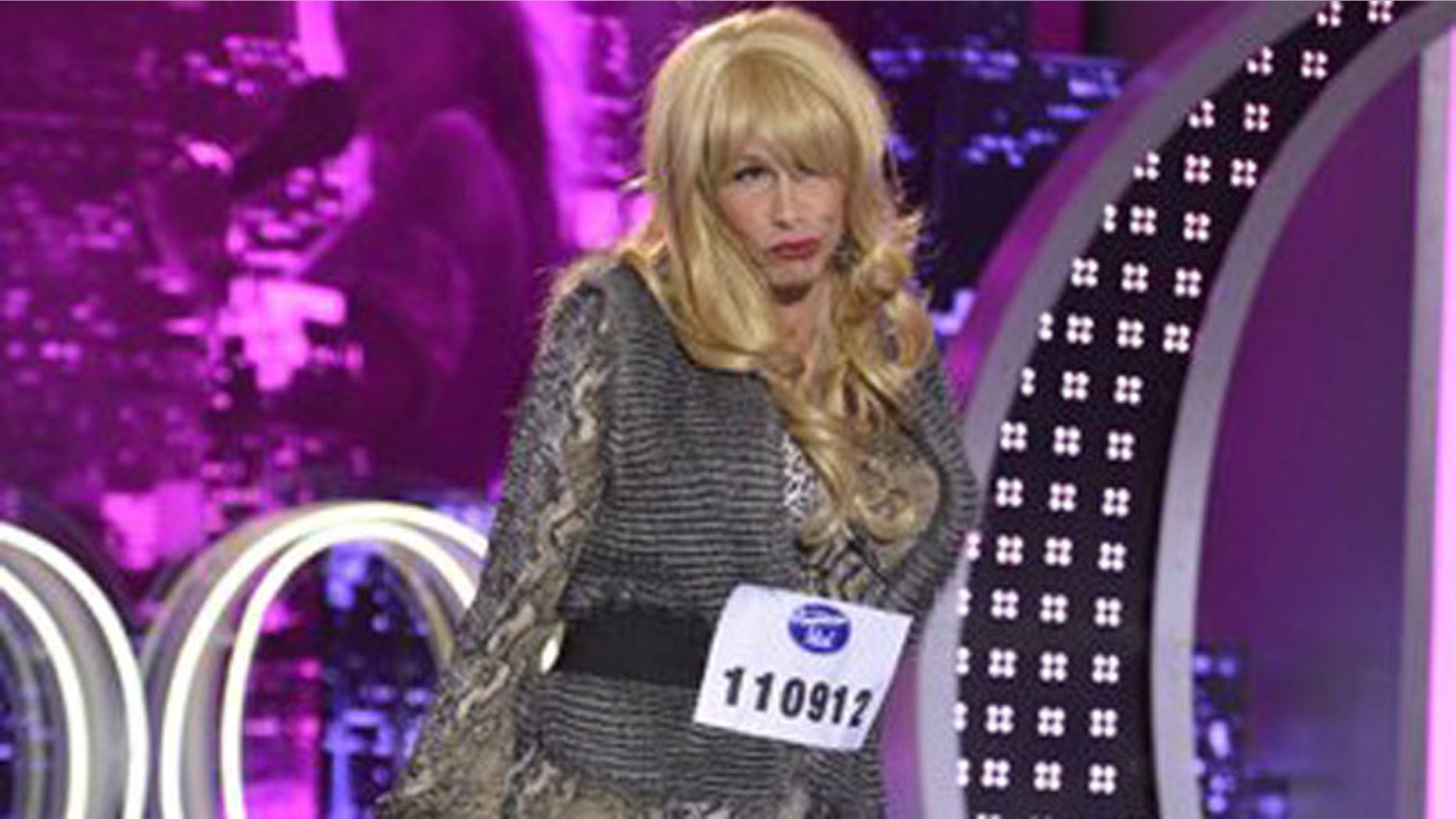 From celebrities in drag to inspiring survival tales, "American Idol" was in full swing Thursday night.
Former "Idol" judge and rock legend Steven Tyler showed up to the Tulsa, Okla., auditions dragged out – literally.
The singer, who sported oversized breasts, a skirt, a blonde wig and bright red lipstick, had the judges cracking up as he strutted his stuff in the room.
He then mooned Mariah Carey, Keith Urban, Nicki Minaj and veteran judge Randy Jackson.
Besides Tyler's shenanigan on the hit singing competition, Carey was blown away with Kayden Stephenson, a contestant who suffers from cystic fibrosis.
Stephenson,16, told Carey and the rest of the judges that he will not let his terminal illness hold him back from achieving his goal to make it into the music industry.
"I started singing since I was 4 years old and ever since then I knew it was my dream," he said.
"By looking at me, people would never think I have something wrong with me. Basically I don't have as long to live as other people. My expectancy is 35 years old," he said
Stephenson sang Stevie Wonder's song "I Wish."
"You remind me of a young baby Michael," Minaj told Stephenson, referring to Michael Jackson. "I'm even inspired by you. Thanks so much for coming."
The "Idol" hopeful explained that he was diagnosed with the disease when he was 18 months old and although it is "scary" to live with a terminal illness, it motivates him to live to the fullest.
"(Cystic Fibrosis) also gives me an opportunity to do everything now that I am young," he said.
Had it been up to Carey, she would have had Stephenson begin working on his record.
"You got the swag," she said.  "I'm beyond inspired. I'm like let's go make the record right now."
Stephenson was all smiles.
"You got the bling-bling, you looking good," he told Carey, who was obviously flattered. "I think that girls will fall on the floor when you walk into the room."