American Idol: Colton Dixon Goes Home, Sanchez Safe, LMFAO Rocks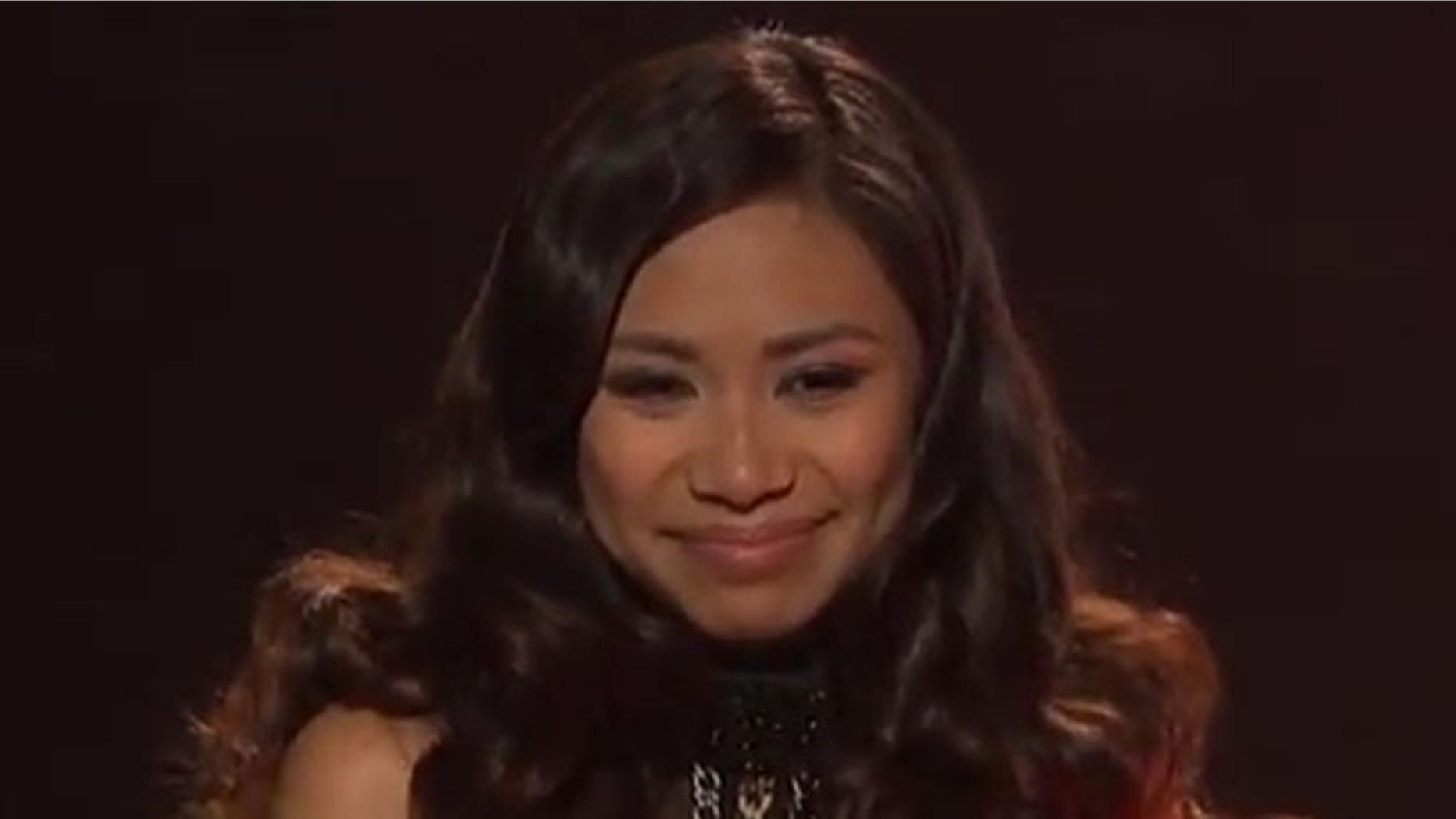 Jessica Sanchez's fans stepped in and saved her Thursday night on American Idol, but rock singer Colton Dixon didn't have that luxury and was eliminated from the singing competition.
"The person whose Idol journey ends tonight is Colton," said a hesitant American Idol host Ryan Seacrest.
Dixon, who had auditioned for Idol last year with his sister and had come back this year only to support her auditioning, was urged by the judges to audition a second time around. He made it and his sister did not.
Up to now in the competition, Dixon had been one of the strongest contenders, getting praises from the judges every week for making his performances his own and for not being scared of showing emotion.
Despite being upset over Dixon no longer being on the show, the judges were content with his attitude toward his post-American Idol career.
"I need to apologize," Dixon told the judges after learning he had been eliminated. "I wasn't myself last night. I will take that when I'm making my record."
Music producer Randy Jackson could not believe the results.
"Man, I don't know," Jackson told Seacrest. "It's crazy."
Hollie Cavanagh and Elise Testone picked up their game this week, but still were sent to the bottom three with Dixon. Both seemed emotional after they were sent to the couches, saved for at least another week.
Two weeks ago, Dixon sang his "favorite worship song of all time" from Lifehouse.  He chose to sing the same song as his swan song on Thursday night.
"Music found me through church," Dixon had told the judges emotionally back then.
Aerosmith's front man Steven Tyler told Dixon he was very happy to have a contender like him on the show.
"You are a dream come true for an Idol judge," said Tyler.
Looking sexy as ever in a white, backless jumpsuit, pop singer Jennifer Lopez was excited Dixon opened the show.
"I was really moved. You sang it beautifully," said Lopez. "[It was] emotional but still [with] composure and control."
As for Sanchez, who was at the verge of being eliminated had it not been for the judges using their only save opportunity on her. She was relieved knowing she was not in the bottom three this week.
"There is no saving you from the stress of this competition," Seacrest told Sanchez. "You are safe."
Interscope Records executive Jimmy Iovine said he thinks Sanchez, 16, should be singing songs more appropriate for her age. This, he said, will help America connect with her better.
"These songs are too old for her," Iovine said. "As her mentor I am at fault for that," he added, saying that next week he will be more careful when helping Sanchez chose her songs.
Sanchez was not the only one stressed thorough the results bradcast. JLO, too, said she was concerned with who America would vote off and eventually choose as their Idol.
"I'm on pins and needles," said Lopez. "I don't know what's going to happen."
To lessen the tension, LMFAO took the stage with their latest single "Sorry for Party Rocking" while American Idol alumni Kris Allen performed his latest song "The Vision of Love."
You can reach Alexandra Gratereaux at: Alexandra.Gratereaux@foxnewslatino.com or via Twitter:@GalexLatino
Follow us on twitter.com/foxnewslatino
Like us at facebook.com/foxnewslatino