Amazon's 'Mexico Will Pay' costume upsets activists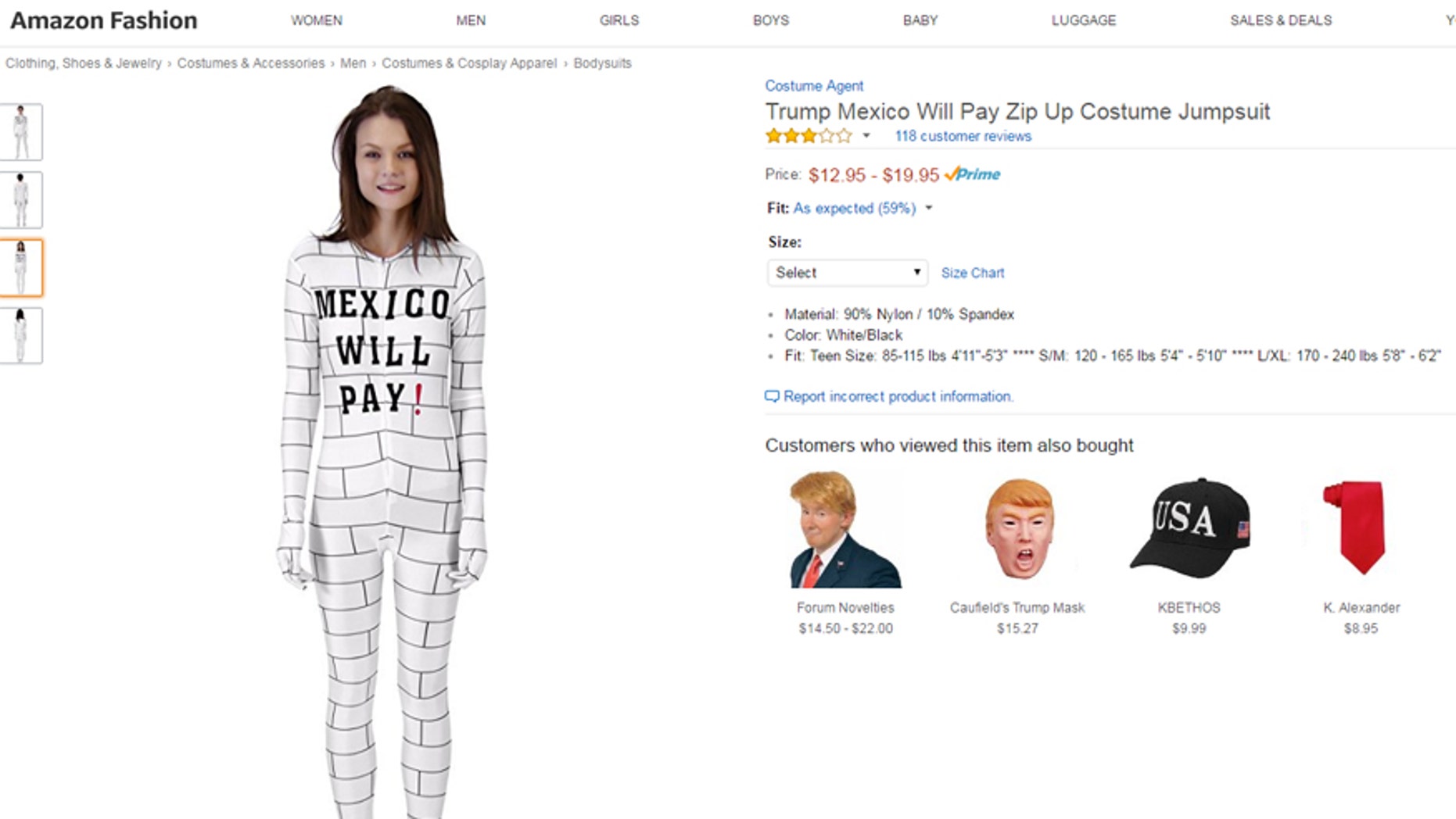 A Halloween costume on Amazon is causing outrage.
Costume Agent's unisex "Mexico Will Pay" jumpsuit isn't sitting well with some Amazon customers who say the costume is racist.
A petition to Amazon CEO Jeff Bezos demands the costume based on President Donald Trump's efforts to build a border wall between the United States and Mexico, be taken down immediately.
"The 'costume' advertised on Amazon's website promotes this despicable xenophobia and is nothing more than a modernized version of a Ku Klux Klan robe. We demand Amazon immediately remove it and all other racist merchandise from its site," the petition states.
However, many reviewers on Amazon have praised the costume, which has been on the site since 2016.
One person wrote, "Great idea. Get over yourself people.
If everything is an outrage and you're easily offended, then the problem is YOU!"
Another added, "I ordered this for my son to wear to a family Halloween party. Good quality and fast shipping, the only reason I did not give it 5 stars it's because the material it's a bit see through. Otherwise, he loved it! (Purchased for a funny costume party, not meant to mean hate towards anyone, and yes, we are Mexican)."
A rep for Amazon did not immediately return Fox News' request for comment.
The online marketplace site has pulled a "sexy burka" costume and a doormat with the word "Allah" from its site this past year.