'All My Babies' Mamas' controversial reality special comes from 'Jersey Shore' producer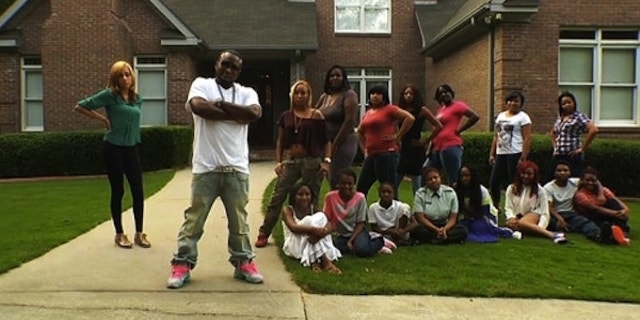 Virtually unknown Atlanta rapper Shawty Lo made headlines across the world this week, following a public outcry surrounding the production of his one-hour Oxygen reality special entitled "All My Babies' Mamas," which explores his life with his 11 children – born to 10 different mothers. The first child was born when Lo was just 15 years old.
The unscripted special, due to air sometime in the spring, is being brought to life by former top MTV executives-turned-producers Tony DiSanto and Liz Gateley, and their production company DiGa Vision – which creates, develops and produces reality programming.
Prior to parting ways with MTV, DiSanto was responsible for the creation of controversial MTV reality shows "Teen Mom," "Jersey Shore" and "16 and Pregnant," while Gateley created "Laguna Beach: The Real Orange County" and later its successful spin-off, "The Hills."
But if all goes to plan, this could prove to be their most scandalous work yet.
A reality television development insider told FOX411's Pop Tarts column that it wasn't too surprising that "Babies' Mamas" had been picked up by the Viacom-owned Oxygen, which also owns MTV, and that it was likely "an overall deal" with Viacom was in place.
"Since the video of (pro football player) Antonio Cromartie went viral, with him talking about all his kids and not even remembering their names, the multiple baby mama 'idea' has been chased by producers," explained the source. "Tony and Liz's company sold it to Oxygen, but the subject matter isn't that surprising as they are cut from the MTV-culture cloth."
Last year a very similar reality show idea was also pitched by other producers to Cromartie--who has two children with his wife and eight other children by seven other women-- but he nixed the offer despite rumors that majority of the "mamas" were for it.
Shawty Lo's Oxygen reality stint is being promoted as a special that "chronicles the complicated lives of one man, his children's mamas, and their army of children, capturing the highs and lows of this extreme 'blended family' as they navigate their financially and emotionally connected lives."
"All My Babies' Mamas" is also apparently being considered as a back door pilot - meaning that if it attracts the numbers, will be brought back as a fully-fledged reality series.

But not if thousands of outraged parents and television viewers have their way.
Advocacy group the Parents Television Council (PTC) this week joined forces with Sabrina Lamb, whose Change.org petition to have the special cancelled, has attracted more than 30,000 supporters.

Lamb told Fox News the show is offensive in many ways—right down to its title.
"The term 'baby mama' is a slur," Lamb said. "It's an offense to mothers; it's an offense to innocent children. [They] did not deserve to be born into chaos between two parents who have no emotional bond."
She said the show sends a "very dangerous message" to young women.
DiGa Vision did not respond to a request for comment, and Oxygen declined to comment any further other than to reiterate an earlier statement, insisting that the one-hour special is "not meant to be a stereotypical representation of everyday life for any one-demographic or cross-section of society."
"It is a look at one unique family and their complicated, intertwined life," the statement continued. "Oxygen Media's diverse team of creative executives will continue developing the show with this point of view."
Danielle Jones-Wesley contributed to this report