Alfonso Ribeiro says 'Fresh Prince of Bel-Air' revival is 'impossible' without Uncle Phil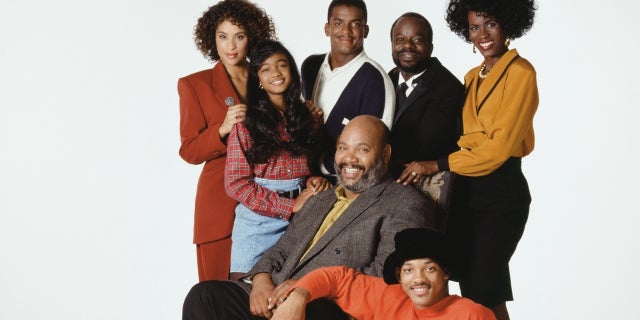 "The Fresh Prince of Bel-Air" star Alfonso Ribeiro said a revival of the hit TV 1990s series would be "impossible" without late actor James Avery, who died in 2013 at the age of 68.
Ribeiro told PeopleTV's "Chatter" that Avery's iconic patriarchal character, Uncle Phil, was key to the show's storytelling and success.
"I think it's impossible with James Avery being gone," Ribeiro told "Chatter." "Do we really want to see Will and Carlton in their, you know, 40s and 50s? I think people think they want to see that, but I don't think people really want to see that."
JADA PINKETT SMITH 'CRIED 45 DAYS STRAIGHT' DURING MARRIAGE WOES, HUSBAND WILL SMITH SAYS

The actor added that Avery's character was the "most important."
"Without him, everything that Will and Carlton did would mean nothing — it's a bunch of kids acting stupid," he continued. "There had to be jeopardy, and the way Uncle Phil was going to handle it was the other side of making what Will and Carlton did work. Without him, there is no 'The Fresh Prince of Bel-Air.' I'm sure a [reboot] could happen, but I continue to say I think it's very unlikely."
WILL SMITH 'CAN'T WAIT' FOR EVERYONE TO SEE HIM AS TE GENIE IN 'ALADDIN,' REVEALS FIRST POSTER FOR MOVIE
Ribeiro joked that he did not think his former co-star Will Smith would sign up for a revival.
"Will ain't coming back! Listen, you know how much money they don't have to get Will back? That's the reality," he said.