Alexis Kiley says she should play Elizabeth Taylor, not Lindsay Lohan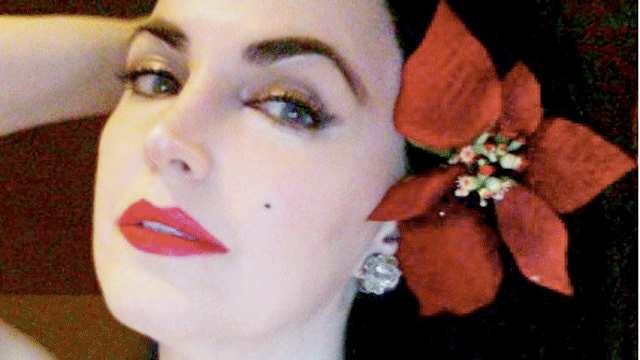 Lindsay Lohan is in contention to play the coveted role of the late Elizabeth Taylor in a television movie for Lifetime, according to multiple reports. But she may have some serious competition: Broadway actress and self-described Taylor look-alike Alexis Kiley.
"I have been told I look like Elizabeth Taylor my whole life, even when I was a little girl. I was born with naturally black hair, thick eyebrows, fair skin, and the whole shebang," Kiley told FOX411's Pop Tarts column. "On a professional level, I did portray a young Elizabeth Taylor on a Celebrity Look-Alike Show which aired on ABC in 2003."
Kiley, who said she has been in contact with the producers regarding the role, is not shy about her opinions regarding Lohan, or any other actress, taking the plumb gig.
"I don't see the (Taylor) comparison with Lindsay at all, nor any other actress I can think of. It's mainly why I stepped up and decided to take on this role. It's very interesting how so many actresses are having to dye their hair, do special make-up and become someone they are not," she said. "On a physical and spiritual level, I'm it. I loved Elizabeth and always will; maybe because I related to her far too much. Loving and being loved is the very reason I'm even in the industry. I'm just bold enough to say it publicly."
Vying to play the famed actress in a movie about her relationship with Richard Burton isn't the only thing Kiley and Lohan have in common. The "Mean Girls" star recently channeled another screen icon, Marilyn Monroe, in the pages of Playboy, while Kiley apparently drew Marilyn comparisons from Hollywood great Tony Curtis.
"A dear friend of mine was very good friends with Tony Curtis. I remember meeting Tony and his wife Jill for the first time at Spago, and he said 'You have beautiful fair skin. You look like Elizabeth Taylor and Marilyn Monroe combined!'" Kiley said. "Being as that it was Curtis, I thought that was a fabulous compliment, only because he had worked with both of these stars."
Megan Fox's name was also thrown into the ring as possible contender to play Taylor, but she was quick to shoot down the rumors. "Contrary to recent media reports I am not, and have never been in discussions to star in the lifetime biopic 'Liz and Dick,'" Fox wrote on her official Facebook page this week. "I do however wish the project well in its television debut."
Lifetime declined to comment.