Alec Baldwin's alleged stalker arrested outside of actor's New York City apartment, report says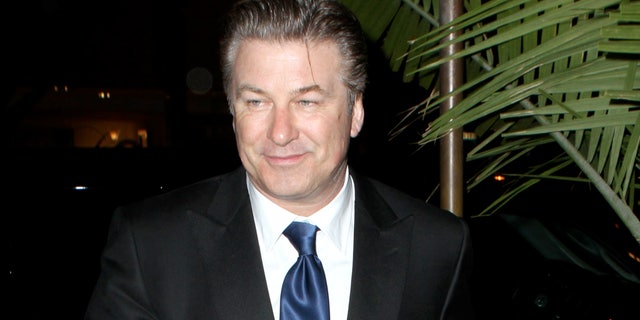 A 40-year-old woman accused of stalking Alec Baldwin was arrested outside the actor's New York City apartment last night, the third time she's allegedly attempted to confront the actor in the past two weeks.

Law enforcement tells TMZ that Genevieve Sabourin, a Canadian actress, appeared at Baldwin's Manhattan pad Sunday night and asked the doorman to buzz the actor.

The doorman called Baldwin, who was at his other home in the Hamptons at the time, but the actor instantly recognized her name.

According to the NY Post, Sabourin had allegedly tracked Baldwin down at his home in the Hamptons on March 31 and then followed him to an event at the Lincoln Center a few days later, and frankly, Baldwin was concerned.
Click here for more photos of Alec Baldwin from X17 Online.

TMZ learned Baldwin told his doorman not to allow the woman inside his building and then he notified police. Cops then arrested Sabourin at the building for aggravated harassment and stalking at 7:45 PM.

Sabourin reportedly met Baldwin while working on "The Adventures of Pluto Nash" back in 2002 ... but recently began bombarding Alec with e-mails and text messages saying she wanted to have his baby. She also allegedly asked to borrow money.