Alec Baldwin threatens to quit show business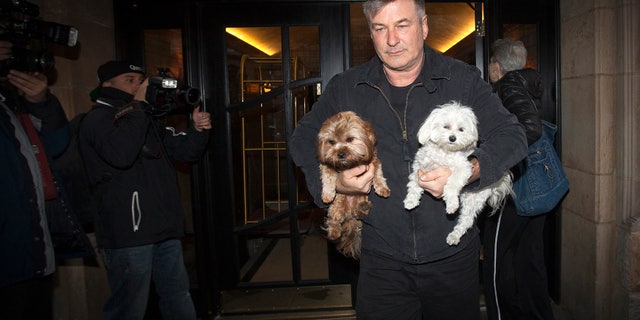 Alec Baldwin is threatening to leave show business.
In a lengthy screed published on The Huffington Post the "30 Rock" actor wrote, "If quitting the television business, the movie business, the theatre, any component of entertainment, is necessary in order to bring safety and peace to my family, then that is an easy decision." He goes on to blame society's fixation with celebrities as the result of people feeling frustrated with the government.
Other elected officials are on the receiving end of Baldwin's wrath including New York's Mayor Bloomberg.
"In Bloomberg's New York, forty or fifty paparazzi are allowed to block streets, inconvenience homeowners, workers and shoppers, and make life miserable for my neighbors," he complained. "Photographers have tripped and fallen on babies in strollers on my block. They have nearly struck my wife in the face with microphones."
The beleaguered actor also defended himself, vigorously denying that he ever used homophobic slurs and calls himself someone who has fought for marriage equality and been a longtime supporter of gay rights.
Baldwin acknowledges that his tenure at MSNBC might come to an end soon but doesn't have any hard feelings towards the cable station (but isn't too fond of Fox News).
"I have been a fan of MSNBC for some time," he writes. "Its left-leaning tone never bothered me. I still believe that they are more enamored of and devoted to the truth in any single hour than Fox is all year long."
Perhaps his harshest words are reserved for the rabid tabloid press who surround his apartment building every day.
"My wife is a young mother with a newborn child," he writes. "Yet reporters harass and hector her and our baby outside our home in ways that approximate a hockey brawl. It is shameful. And it should be illegal."