Al Pacino to play Joe Paterno in movie about Penn State coach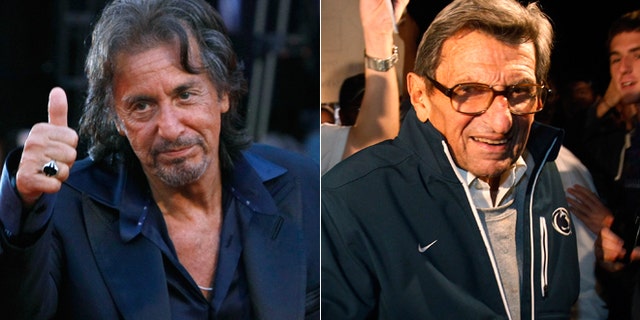 It seems Hollywood isn't wasting any time turning last year's Penn State scandal into box office bucks. A film, which has the working title "Happy Valley," is already in the works and movie icon Al Pacino has signed on to play Joe Paterno.
According to Deadline the flick will be based off of the best selling book "Paterno" by Joe Posnanski. "Wall Street" producer Edward Pressman has signed on to the project.
"'Happy Valley' reunites the Scarface and 'Carlito's Way' team of [director Brian] De Palma & Pacino for the third time and I can't think of a better duo to tell this story of a complex, intensely righteous man who was brought down by his own tragic flaw," Pressman told Deadline.
Paterno was successful, glorified head football coach at Penn State but his image was ruined when it was discovered that defensive coordinator Jerry Sandusky had been molesting children for years, and Paterno did little to stop it despite being aware of the situation.
Paterno was fired shortly after the Sandusky scandal was discovered and he died almost immediately after his firing. The NCAA has since stripped the Penn State football program of Paterno's wins and a statue of Paterno on the Penn State campus has been removed.