AEG Live CEO describes Michael Jackson as forceful businessman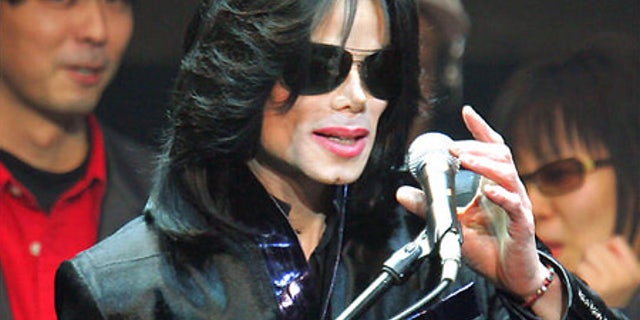 LOS ANGELES – The head of AEG Live LLC told jurors Wednesday that he knew Michael Jackson as a sophisticated, forceful businessman and not the drugged-up performer who's been described throughout an ongoing civil trial filed over the singer's untimely death.
Jackson was a far more complex figure than has been portrayed during the trial of a case filed by the singer's mother against AEG Live over her son's death, said Randy Philips, the company's president and CEO.
Phillips said based on meetings he had with Jackson in 2008 and early 2009, he found Jackson to be a "sophisticated man who had control of his life."
The portrait of Jackson that's been presented to the jury during the seven-week trial has been inaccurate, Phillips said. Jackson was described by both sides in opening statements as struggling with prescription drug addiction throughout his life.
Phillips said he disagreed with the descriptions of Jackson "because he's been presented as drug-addled 5-year-old. That was not the man I dealt with. The man I dealt with was forceful. Kind, but determined. He was a force."
Jurors have been presented with conflicting accounts of Jackson, even from Philips. They will have to weigh the different portrayals when they decide who is liable for the singer's June 2009 death.
Katherine Jackson's lawyers contend AEG failed to properly investigate the doctor convicted of causing her son's death, pushing her son too hard to perform and missed warning signs of his health. AEG, however, contends Michael Jackson hid his addiction to the powerful anesthetic propofol and that the company could not have foreseen that the singer's doctor was giving him the drug as a sleep aid.
Millions and possibly billions of dollars are at stake in the negligent hiring trial.
Phillips said he didn't see signs that Jackson was struggling with prescription drugs when he met with the entertainer to discuss options for his "This Is It" comeback concerts scheduled for London's O2 Arena in 2009. Phillips has also told jurors that Michael Jackson never told him he was having trouble sleeping.
The executive has described the superstar as difficult to work with, often changing managers and ideas about what he wanted creatively.
In testimony later on Wednesday, he described having to coax Jackson to a London press conference in March 2009 to announce his concerts. The singer was a couple of hours late, appeared hung over and was concerned no one would want to see him perform.
"He is an emotionally paralyzed mess riddled with self-loathing and doubt now that it is show time," Phillips wrote his boss that day. He testified that he just wanted to get through the event and forget it ever happened.
The six-man, six-woman jury has been shown numerous emails throughout the trial in which high-level tour workers expressed concerns about the singer's health, his weight, and whether he was ready for the shows. Many of the concerns were voiced by tour director Kenny Ortega, who Phillips at one point told not to attempt to serve as an amateur doctor or psychiatrist.
Phillips acknowledged earlier this week that statements he wrote to Ortega about Michael Jackson's physician, Conrad Murray, were untrue. Among those statements were Phillips' assertions that AEG Live had checked out Murray, and that the deeply indebted physician didn't need the job.
Murray was convicted in 2011 of involuntary manslaughter for giving Michael Jackson a lethal dose of propofol. Murray is not a defendant in the civil case, although AEG Live lawyers said early they intend to call the former cardiologist as a witness.