Adrienne Bailon gets engaged to Israel Houghton during Paris trip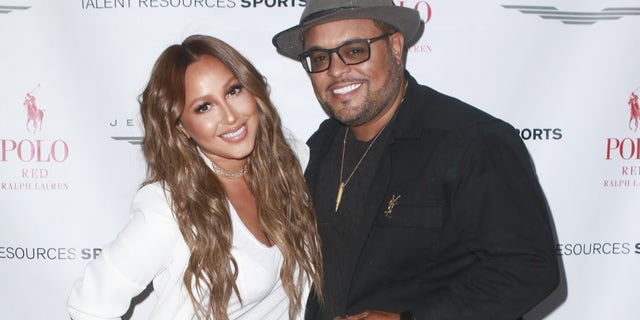 NEWYou can now listen to Fox News articles!
Adrienne Bailon is getting ready to walk down the aisle.
The singer and "The Real" co-host revealed on Instagram that she is engaged to her boyfriend Israel Houghton.
"You. Me. Oui," she captioned a short video showing her sparkler while overlooking the Eiffel Tower.
The 32-year-old shared another cute snippet of the pair's special and whirlwind trip to Paris which showed Bailon and Houghton, 45, smooching before the Eiffel Tower while aboard a boat.
The pair started dating earlier this year when they confirmed their relationship this past April. Photos surfaced of the pair getting cozy in Tulum, Mexico.
They immediately faced a slew of criticism about the timing of their relationship as Houghton had filed for divorce from his estranged wife of 20 years just one month prior.
"I met Adrienne Bailon a bit over 2 years ago, we worked together & became friends," he wrote at the time. "Our circles connected & we remained good friends. From a friendship, as two single adults we have very recently begun to explore a dating relationship."
Houghton added: "As I previously wrote in a statement I released a while back, my marriage had been over for quite some time before going public with my divorce announcement."
As for Bailson, took to her date-time show to clear up the rumors.
"I think I'm more than anything grateful that I have a platform like this, where I can be with my girls. The show is called 'The Real' it is a place where we can speak about the truth," Bailon explained. "With that being said, the man pictured here is not married. Praise God."
Bailon was previously engaged to Lenny Santiago, but they broke off their seven-month engagement in September 2015. She also famously dated Rob Kardashian from 2007 to 2009.