Actress Piper Perabo arrested, thrown out of Kavanaugh hearing after launching protest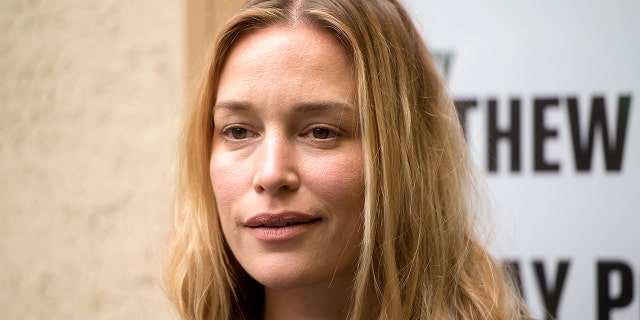 Actress Piper Perabo said she was arrested while protesting Supreme Court judge nominee Brett Kavanaugh's confirmation hearing and posted a video showing her being escorted out of the room by police.
Perabo took to Twitter Tuesday, where she is very politically active and even has a cover image criticizing Kavanaugh, to share the video of a woman interrupting the proceedings to call for senators to vote "no" on confirming the Trump-selected judge.
As they were both escorted out of the room by police, another woman stood up to voice her protest.
"I was just arrested for civil disobedience in the Kavanaugh hearings," the actress, known for "Covert Affairs" and "Coyote Ugly" wrote. "Many citizens before me have fought for the equal rights of women. I can't be silent when someone is nominated to the Supreme Court who would take our equal rights away."
The post accompanied a video in which Perabo and other can be heard shouting and holding up signs imploring senators to "be a hero" and "please vote 'no'" on Kavanaugh's nomination.
Another angle, shared by activist Linda Sarsour, who was the first to speak up, shows the moment in question from a different angle. In it, it's clear that Perabo is yanked from the room by police before she gets a real chance to speak.
It's unclear at this time if Perabo was charged for any crime or was taken into custody. Reps for the actress did not immediately respond to Fox News' request for comment.
Perabo joined the slew of people who protested the hearings Tuesday. A combination of interruptions from the crowd as well as Democrats calling for the hearing to be adjourned resulted in more than an hour's delay in the schedule.
The disruptions continued as lawmakers attempted to make opening statements. There were roughly 63 interruptions before the day's lunch break.
Fox News' Alex Pappas contributed to this report.