Aaron Rodgers' father talks family feud: 'Fame can change things'
NEWYou can now listen to Fox News articles!
Green Bay Packers quarterback Aaron Rodgers may be winning on the field, but when it comes to his family life, it sounds like Rodgers has thrown a few incompletes.
Rodgers' father, Ed, opened up about his family's headline-making rift in a new interview with the New York Times. The Rodgers' family feud first made news when Aaron's brother Jordan spoke about the family's issues with his now-fiancee JoJo Fletcher during the last season of "The Bachelorette."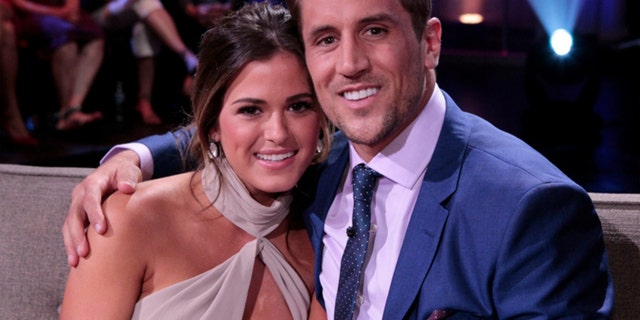 "Fame can change things," Ed Rodgers said adding he does not "think it's appropriate to talk about family stuff publicly."
"Airing public laundry is not what I would have chosen" but "it's good to have it all come out."
WHY DID AARON RODGERS SKIP GRANDFATHER'S FUNERAL?
The chiropractor confirmed reports that the feud began a "few months" after Aaron Rodgers started dating actress Olivia Munn in 2014. The football player has not spoken to his parents or two brothers since.
While Jordan Rodgers has spoken out about the feud, his brother Aaron has remained tight-lipped.
In July 2016, he told WISN, "As far as those kinds of things go, I've always found that it's a little inappropriate to talk publicly about some family matters, so I'm just -- I'm not going to speak on those things, but I wish him well in the competition."
OLIVIA MUNN BEHIND RODGERS' FAMILY FEUD?
As for hope the family can put their feud to rest?
"It's complicated," Ed Rodgers said. "We're all hoping for the best."
A rep for Aaron Rodgers did not return FOX411's request for comment.