3 men accused of using real guns in rap video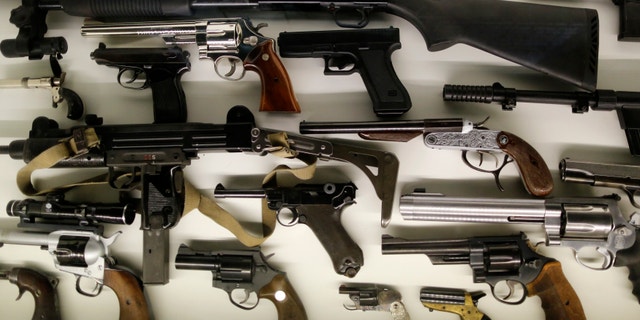 Well, they were shooting a video, after all.
Three Illinois men were arrested after they allegedly used real guns as props for a rap music video they were filming, according to the Chicago Tribune.
The men, from Englewood, were among eight people arrested on Tuesday in the backyard of a home on the South Side of town.
Rodney Ramsey, 22, was charged with unlawful use of a weapon by a felon, while Sheldon Cobb, 24, and Rayvon Lollis, 19, were charged with aggravated unlawful use of a weapon.
They are due in court Thursday. The other five men arrested on the scene were not charged.