10 Hit Songs From the '90s and '00s You're Already Glad You Forgot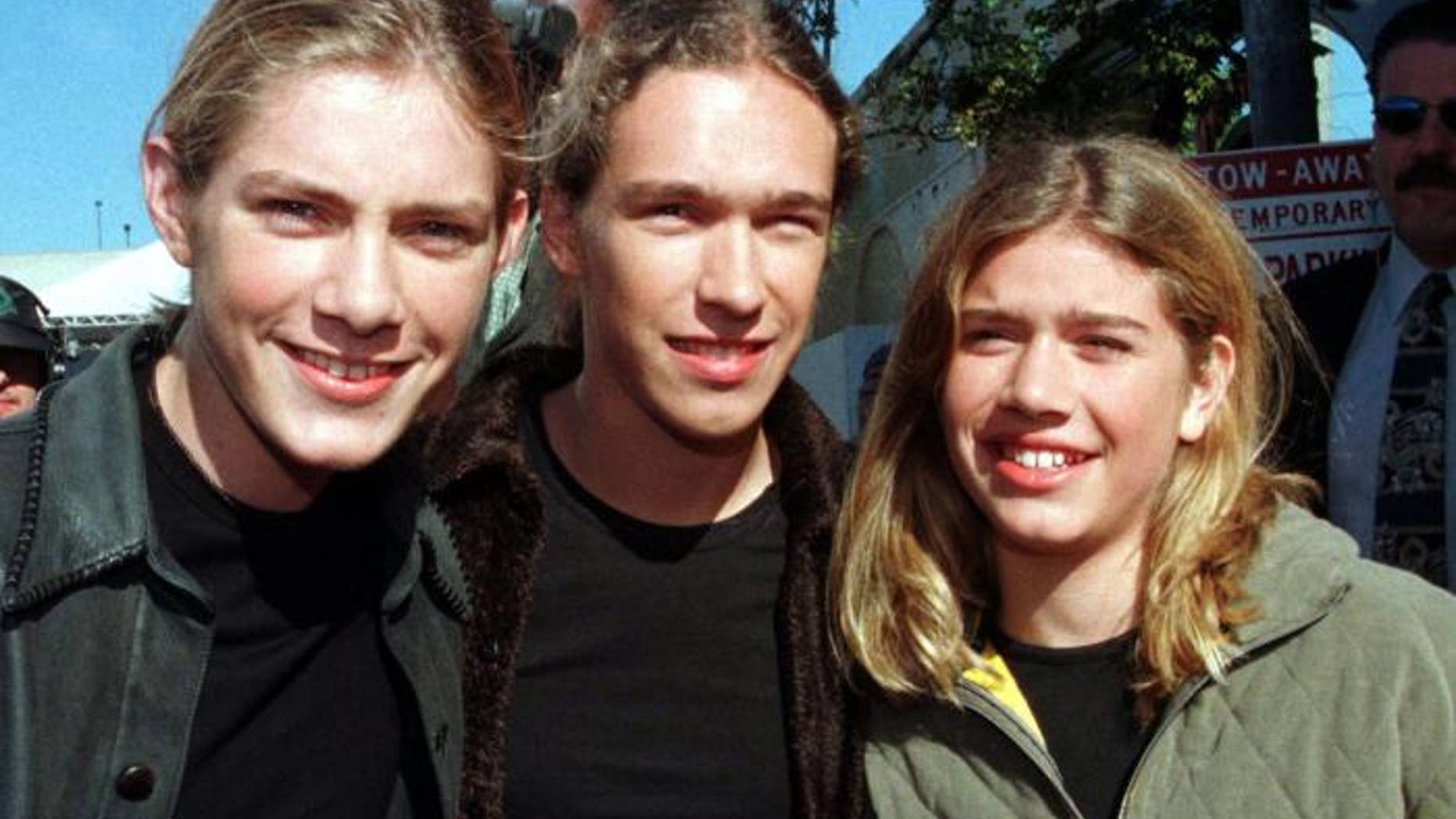 Nine years ago on October 14, Apple's iTunes Music Store officially announced they had sold 150 million songs. However, we'd be willing to bet a lot of those songs were purchased on a whim, and then quickly deleted when consumers realized they never needed to hear them again.
We think it's only right to honor this momentous aniversary with a list of 10 songs you might actually be glad you forgot. So read up, listen up, and prepare for nostalgia to kick in:
Hanson – 'MMMBop'
Like everyone else in America, your ears were ringing with the high-pitched voices of the Hanson brothers in 1996. With a combination of lyrics that made sense ("Hold on to the ones who really care; in the end they'll be the only ones there") and many that didn't ("Mmmbop ba duba dop ba du bop"), this chart-topper was maybe a little too confusing to keep on your playlist.
Savage Garden – 'Truly Madly Deeply'
If the artist rings a bell but the song title doesn't, you're not alone. This 1997 ballad didn't blow up until almost a decade later, when German pop group Cascada re-recorded it as a fast-paced pop song in 2006. To this day, her version still pops up in the clubs, but poor Savage Garden was left in the '90s dust.
Celine Dion – 'My Heart Will Go On'
Celine's velvety-smooth voice flowed through your soul and broke your heart when you first heard it in 1997's "Titanic." Unfortunately, , when you listen to "My Heart Will Go On" and a young Leonardo DiCaprio isn't about to die in front of you, it's not quite the same. (Jack + Rose 4ever.)
O-Town – 'Liquid Dreams'
What self-respecting boy band would dare release a song about nocturnal emissions? O-Town, that's who. In 2000, the first victors of MTV's "Making the Band" described the girl of their "liquid dreams" as "a mix of Destiny's Child, just a little touch of Madonna's wild style, with Janet Jackson's smile." We wonder how many teeny boppers sang along, blissfully unaware of what it was actually about.
Las Ketchup – 'The Ketchup Song'
We don't think anyone would actually know the lyrics to "The Ketchup Song" without the subtitles, but it didn't matter. The melody of this catchy Spanglish tune was stuck in everyone's head for a good part of 2002. Maybe Las Ketchup was just warming us up for Pitbull?
FannyPack – 'Cameltoe'
We're not sure what the world would have done without FannyPack explaining to us exactly what a frontal wedgie is, and why it's not stylish. The group even called the fashion faux-pas an "epidemic," although that was very much an exaggeration.
Paris Hilton – 'Stars Are Blind'
Today, Paris Hilton passes time hosting and DJing "Foam and Diamonds" parties, but the heiress has been trying to make it in the music biz for a decade. Her 2006 single "Stars are Blind" peaked at 18 on the Billboard Hot 100, although she hasn't been able to recreate that feat with her latest single, "High Off My Love."
Vanessa Hudgens – 'Sneakernight'
Vanessa Hudgens might be best known for the "High School Musical" film series, but she's since been on Broadway, starred in "Spring Breakers," and even released a 2008 album which produced the single "Sneakernight," which professed her love of her favorite type of footwear.
Kim Kardashian – 'Jam'
The bodacious better half of Kanye West has many talents: She's a businesswoman, a fashionista, a selfie expert, etc. But who else remembers her music career? Kim only had one single, but "Jam" was the jam of 2011 … or at least Kim thought it was. Nowadays, she leaves the music to Kanye.
Rebecca Black – 'Friday'
This average teenager became a household name in 2011 when she released her devilishly catchy hit "Friday." It was the song everyone loved to hate — and the song no one could get out of their head. Watch the video above if you dare, but it might be another four years before you forget it again!