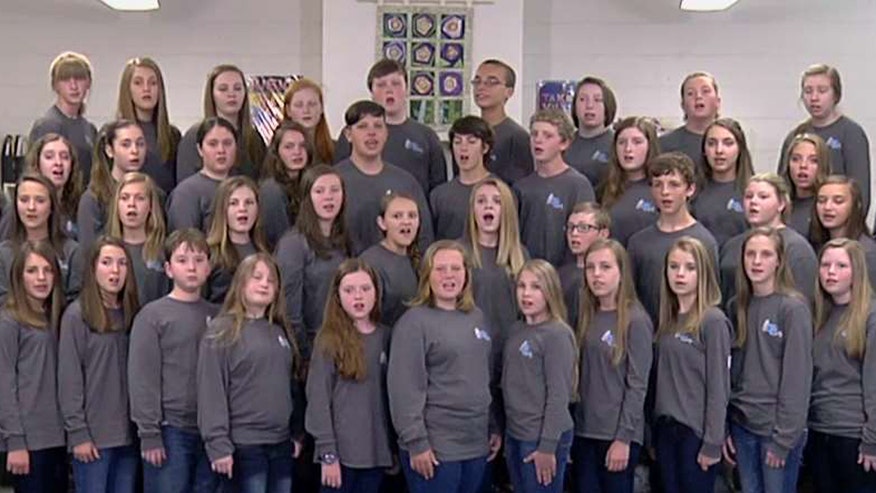 Two tone-deaf security guards at the 9/11 Memorial got tough with some wide-eyed middle school kids visiting the city for the first time from their small town in North Carolina — because they sang "The Star-Spangled Banner."
"You have to stop. This is considered a public demonstration!" one guard barked at the patriotic teens, their Waynesville Middle School music teacher, Martha Brown, told The Post.
The guards insisted the group needed a permit to sing, according to Brown.
"Some of the students were very upset and confused. I told the children, 'This is a place where you need to respect authority even if you don't understand it,' " she said.
The choir was wrapping up a whirlwind field trip to the Big Apple with a somber visit to the 9/11 Memorial on Friday, and had launched into their lilting version of the national anthem when the two guards cut them off.
Click to read more from The New York Post.