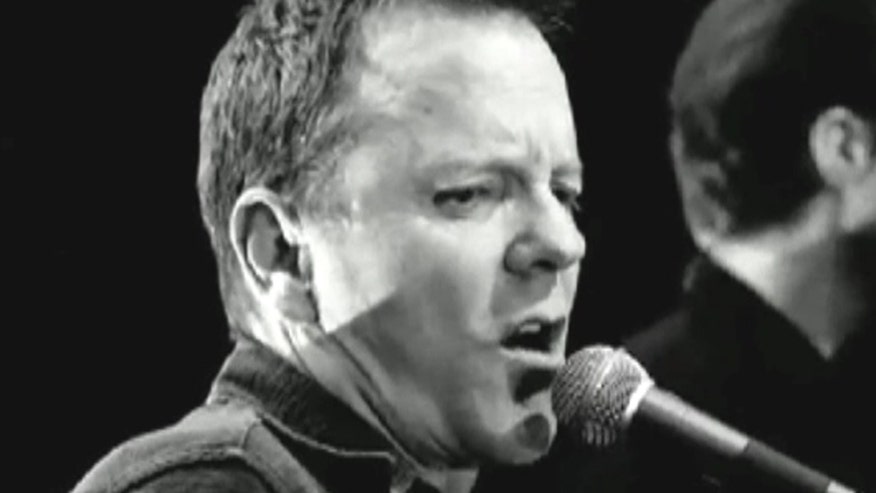 Move over Kiefer Sutherland, Corey Hawkins is coming in to take over Fox's new show "24: Legacy."
The show focuses on a military hero (Hawkins) returning to the United States for the first time and the trouble that follows him home.
Executive producer Evan Katz told reporters at the Television Critics Association terrorism as a whole has changed since the start of the show.
"Terrorism has changed since the show began," he said. "The big fear was large-scale attacks, and it has become something more that can arise in your neighborhood, with a lone wolf kind of guy. That's something the show is dramatizing and extrapolating this year."
Hawkins told Fox News he was lucky to get Sutherland's advice and blessings while working on the show.
"Me and Kiefer have talked and we talked extensively— I won't say everything we talked about—but the gist of it is he is super pumped," he said with a laugh. "He was almost more pumped about it than I was about it. And he is really excited about this new idea and Kiefer gave me a lot of great advice in terms of going through this as an actor because it is really challenging."
Executive producer, Howard Gordon, said in creating the show it was important to differentiate it from the original "24" and his other show "Homeland."
"You have to reverse engineer the character in broad strokes," he said. "Jack [Bauer] is a man; Carrie [on 'Homeland'] is a woman...These are things that distinguished him from Bauer. … We didn't just want to [feature an African-American lead] because someone said, 'Let's cast a black guy, an Asian guy or Hispanic guy. It was who is this character. … We brought our own feelings of race in America to this character. Eric Carter as a black man will mean what it means without being a stereotype or being fetishized."
And Hawkins continued to explain his work on "24" is different than any other show on television.
"It's different from any kind of television show because every single second is captured on film, every single second of the day. His insight—the main thing I captured—was to just let it surprise you and let it continue to evolve and not to have so much control in that collaboration with your writers and producers because you get the opportunity for the character to surprise you.
"24: Legacy" premieres February 5th on Fox.
You can follow Blanche Johnson on Twitter @blancheFOXLA.