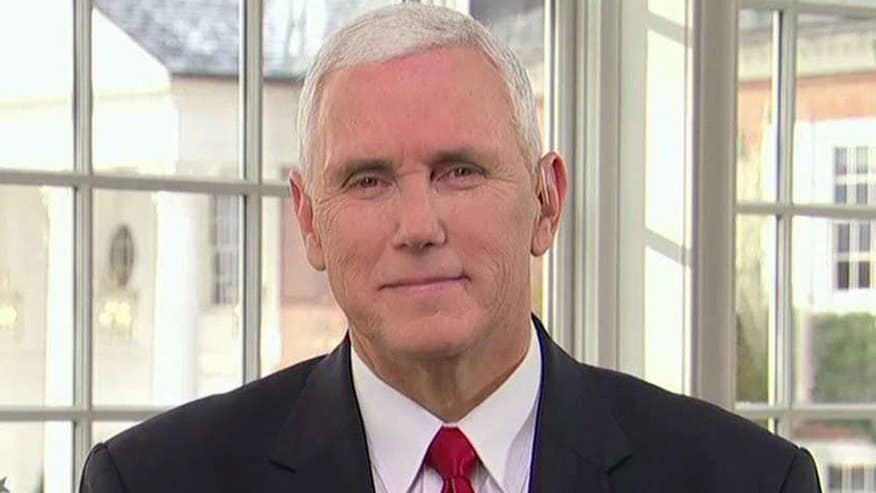 "Hamilton" actor Brandon Victor Dixon said in a new interview Monday that President-elect Donald Trump will have to wait if he wants an apology because "there's nothing to apologize for."
Dixon, who plays Aaron Burr in the celebrated musical, gave Vice President-elect Mike Pence an onstage earful about equality at the end of Friday's performance.
"We are the diverse America who are alarmed and anxious that your new administration will not protect us, our planet, our children, our parents, or defend us and uphold our inalienable rights, sir," Dixon said. "But we truly hope that this show has inspired you to uphold our American values and to work on behalf of all of us."
Trump took to Twitter to demand an apology from the cast of "Hamilton.""
Our wonderful future V.P. Mike Pence was harassed last night at the theater by the cast of Hamilton, cameras blazing.This should not happen!

— Donald J. Trump (@realDonaldTrump) November 19, 2016
The Theater must always be a safe and special place.The cast of Hamilton was very rude last night to a very good man, Mike Pence. Apologize!

— Donald J. Trump (@realDonaldTrump) November 19, 2016
The cast and producers of Hamilton, which I hear is highly overrated, should immediately apologize to Mike Pence for their terrible behavior

— Donald J. Trump (@realDonaldTrump) November 20, 2016
Pence addressed the situation on "Fox News Sunday" and said he was "not offended" but instead praised the show and left it up to the audience to make their own decisions.
"I would leave it up to others whether that was the appropriate venue to say it," he said. "If you haven't seen the show, go to see it, it is a great, great show."
Dixon also invited President-elect and VP-Elect to come meet with the cast backstage anytime.
"Art is meant to bring people together."
The Associated Press contributed to this report.