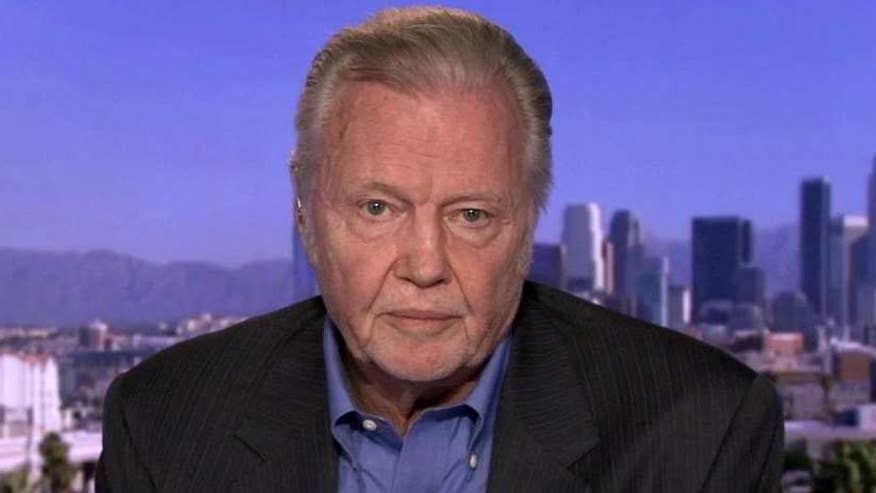 Academy Award-winning actor Jon Voight took to social media Saturday to defend Republican candidate Donald Trump's controversial remarks about women and criticize fellow movie star Robert De Niro for making disparaging remarks about the real estate mogul.
"Midnight Cowboy" star Voight, who has supported several Republican politicians over the years, said on Twitter that Trump's remarks to "Access Hollywood" host Billy Bush in 2005 "were not as damaging as Robert DeNiro's [sic] ugly rant. Trump's words did not hurt anyone."
I am so ashamed of my fellow actor Bobby DeNiro's rant against Donald Trump. What foul words he used against a presidential nominee. cont'd

— Jon Voight (@jonvoight) October 8, 2016
who has worked harder then any other man I know in the past year and a half to get a good message to the American people. cont'd..

— Jon Voight (@jonvoight) October 8, 2016
Voight also said of the recorded comments, which were first disclosed by The Washington Post Friday, "I don't know of too many men who haven't expressed some sort of similar sexual terms toward women, especially in their younger years."
De Niro lashed out at Trump in a video released Friday as part of a get-out-the-vote project. In it, the "Raging Bull" star said of Trump, "he's a punk, he's a dog, he's a pig, he's a con, a bulls--- artist, a mutt who doesn't know what he's talking about."
"It makes me so angry that this country has gotten to this point that this fool, this bozo, has wound up where he has," De Niro added. "He talks how he'd like to punch people in the face? Well, I'd like to punch him in the face."
Voight concluded his Twitter spurt by "calling for all Trump supporters to express their outrage and anger against DeNiro [sic] and all of the Republican turncoats against Trump. Let Donald Trump know we are completely behind him, and may God give him the strength to continue his calling."
Voight narrated a biographical video of Trump that was used to introduce the GOP nominee at this summer's Republican National Convention.
De Niro had no immediate response to Voight's tweets.