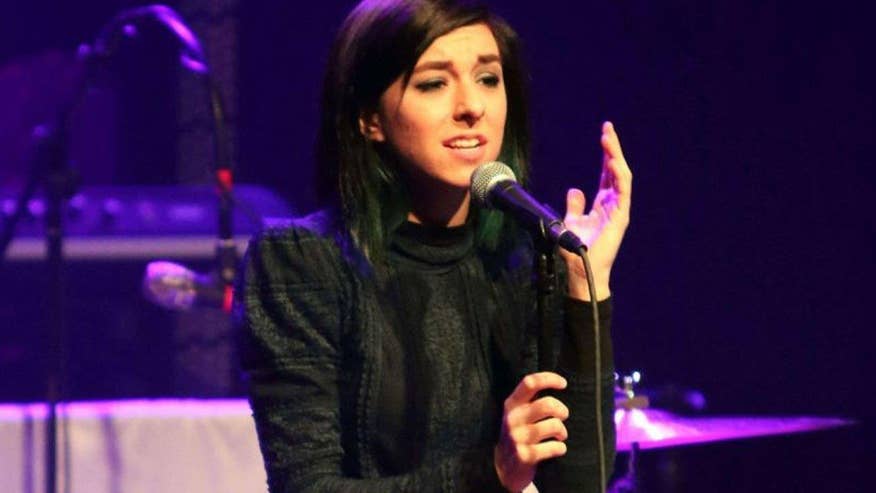 A police report sent to FOX411 on Wednesday paints a disturbing picture of the gunman who shot "The Voice" singer Christina Grimmie on June 11 before killing himself in the parking lot of the Orlando concert venue where Grimmie had just finished performing.
Detectives interviewed the father of Kevin Loibl, the man police say fatally shot Grimmie, and they searched his room shortly after he killed the 22-year-old star.
Loibl's father told police his son had not been diagnosed with a mental illness, but he admitted his son did "live like a hermit." Police reported Kevin Loibl had covered the windows in his bedroom with aluminum foil due to what his father said was an aversion to light.
The police report also includes an interview with Cory Dennington, who describes himself Loibl's "only friend in the world."
Dennington told Orlando detectives that Loibl spent most of his time watching Grimmie on YouTube and that he constantly monitored her social media accounts. Dennington worked with Loibl at Best Buy, where Loibl had been employed for eight years.
Dennington told police, "He (Loibl) made it clear he watched everything having to do with her."
Loibl's family and Dennington both told police he had recently lost weight, got Lasik eye surgery and had hair implants to improve his appearance.
Dennington told police Loibl referred to Grimmie as his "soul mate." When Dennington pointed out the unlikeliness that Loibl would ever date Grimmie, he said his friend grew angry.
Dennington told police he was concerned about Loibl's obsession with Grimmie and reported it to their supervisor at Best Buy. The supervisor described Loibl as "socially awkward, detached."
Dennington revealed to police in hindsight, something was off the last time he saw Loibl before the shooting. He recalled Loibl telling him "I love you brother." Loibl also told Dennington he "was tired and ready to ascend."
The police report also revealed that Grimmie's brother, Marcus, told police his sister had not received any threats from fans before the shooting. Grimmie's father echoed that statement.
Loibl was carrying two guns and had a tactical knife strapped to his ankle the night he shot Grimmie, according to the police report.
Detectives searched Loibl's phone, but it was encrypted and no data could be retrieved from it. Similarly, Loibl's destroyed his computer hard drive before he went to Grimmie's Orlando show.
The police report states Grimmie was shot four times, once in the side of her head and three times in the torso. An autopsy ruled her death to be a homicide due to multiple gunshot wounds.
The Associated Press contributed to this report.