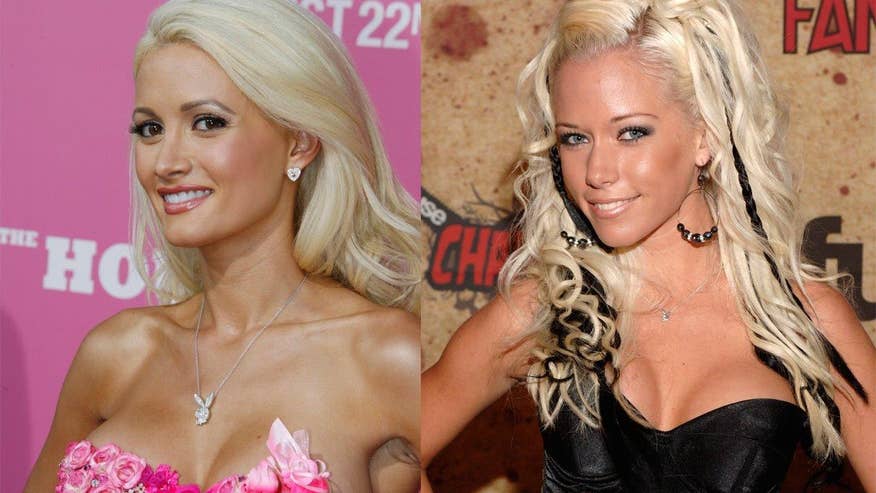 NEW YORK – Kendra Wilkinson attacked Holly Madison on Twitter over negative things Madison wrote about Hugh Hefner in her new book "The Vegas Diaries – Romance, Rolling theDice, and the Road to Reinvention," calling Madison "the clean-up girl" at Hef's sex parties, who was now "embarrassed and in shame."
But Madison says Wilkinson doesn't know what she's talking about.
"I don't know where she's coming from or why she went all crazy on me," Madison told FOX411 in a sit-down interview. "I mean writing a book about your past is like the opposite of being in shame. I just don't respond to her because I feel like it's this never-ending feud, and you know, it's always about trying to be in the gossip blogs every week, and I'm just like, 'I wasn't even talking about you.'"
While E!'s reality show "Girls Next Door" featuring Madison, Wilkinson and Hefner, portrayed Madison as very much in love with the Playboy founder, Holly is now hedging those bets.
"I always tried to look for the good things and, you know, look at the good side of people," she said. "But sometimes you realize after a relationship's done that sometimes it was something you wanted to see, and wanted to create in your head as well."
The former Vegas headliner said her lack of self-confidence is what sometimes led her to making ill-advised decisions.
"I think it just took time and it took time being independent, and you know, pursuing a career, and starting to recognize that when you look at relationships that don't work out or, 'why am I with this person or why did I stay with this person?' You start to find the little things in yourself that allow you to fall into that kind of thing. I mean you can learn so much from every relationship you're in."
Fox News.com Reporter and FOX411 host Diana Falzone covers celebrity news and interviews some of today's top celebrities and newsmakers. You can follow her on Twitter @dianafalzone.