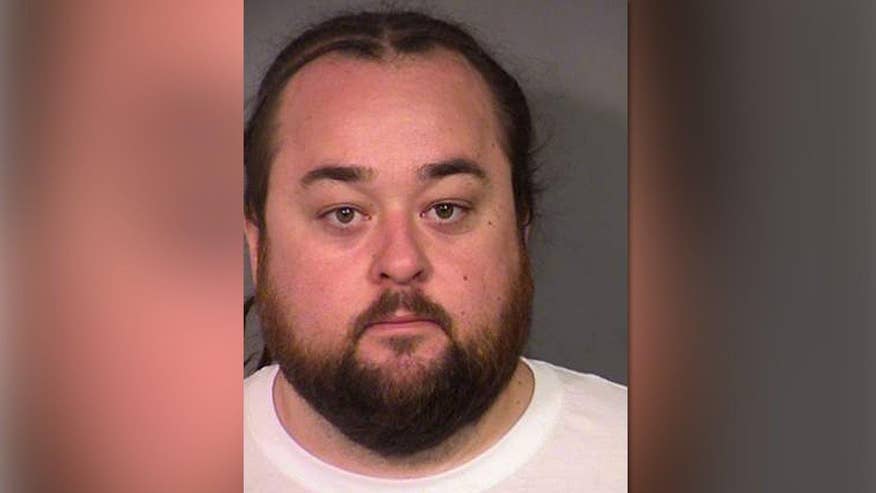 As more and more network shows — "Duck Dynasty," "19 Kids and Counting" and "Pawn Stars"— fall victim to scandals, the networks seem content to remain hush-hush about the incidents.

The History Channel has yet to release a statement regarding the future of "Pawn Stars." One of the stars, Chumlee, was arrested on suspicion of 20 felonies, including drug-possession, when officers raided his home after serving a search warrant in a sexual assault investigation. He wasn't booked on sex crime charges. The network has routinely declined FOX411's requests for information regarding how Chumlee's arrest will impact the series going forward.

Chumlee was released on a $62,000 bail and has a pending May court date.

Ryan McCormick, a public relations expert, explained that when a network remains silent after a scandal it's generally part of a strategy.

"Any kind of statement or action taken by networks when a scandal arises may unnecessarily fan the flames of public interest in the scandal," he told FOX411. "Silence may be an effective strategy at times however, silence can also be detrimental…"

In the case of "Pawn Stars," fans have expressed their dismay at the lack of response from the network.
#PawnSTARS >CHUMLEE must be dismissed @History ~I will no longer watch a network that supports this pathetic behavior w/inaction #YourFiReD

— ZER0© (@SSA_ZER0) March 17, 2016
@HISTORY I can't believe you're still running #pawnstars new an reruns with #chumlee after his charges sexual assault,meth,guns #boycotpawn!

— dozzer (@JbsfasthdDozzer) March 20, 2016
Hey @HISTORY is the Chumlee who just got charged w/sexual assault & drugs the same guy that you keep showing on @pawnstars over & over?

— Bo Messer (@messer_bo) March 24, 2016
@HISTORY @pawnstars @GoldSilverPawn what're you gonna do with chumlee???

— AndrewIsAVP™©® (@BosCityFAN) March 17, 2016
It's not the first time a network has come under fire for its slow response.

McCormick pointed out TLC took months to respond to allegations of child sexual abuse regarding one of the stars of "19 Kids and Counting," Josh Duggar.

Duggar admitted to sexually molesting underage girls more than a decade ago, and though the show was suspended by the network in May, TLC remained silent about the scandal until the network finally cancelled the series in July. The Wrap reported that the cancellation of the network's highest rated show cost TLC's parent company, Discovery Communications, $19 million.

McCormick said TLC's slow response time following the Duggar scandal was the wrong move.

"If a network (TLC) prides itself on family values, its programming and external actions should be a reflection of those values."

Another PR expert, Ronn Torossian of 5WPR, suggested sometimes a network may remain silent to ramp up ratings for a controversial series.

"Networks may not comment on scandal because they are afraid of losing overall network viewers or because they may quietly hope that added attention will bring them added ratings," he said. "That said, not all press is good press."

At the Television Critics Association winter press panel, TLC's General Manager Nancy Daniels referenced the backlash over the network's response to the Duggar revelations. She maintained the network was busy working with the Duggars behind the scenes to deal with the situation rather than acknowledge it publicly.

"As soon as we found out about it, we did immediately circle back with the family," she said. "These are real people that had something happen in their lives a long time ago that we were working with them to figure out what had happened and how we handled that. Every decision we have made along the way we have made very thoughtfully and carefully with the best interest of the people and of the network involved."

A&E, which is a sister channel to The History Channel, faced a similar scandal when Phil Robertson, of "Duck Dynasty," made controversial statements about homosexuality in an interview. A&E suspended Robertson indefinitely from the show, however the network then went radio silent, only to reverse the suspension shortly thereafter.

The Discovery Channel, meanwhile, avoided discussing when several family members on "Alaskan Bush People" were sentenced to jail for lying on Permanent Fund dividend applications. The network told FOX411 in January the show would not be cancelled, but there were no further comments about the scandal.

Torossian said networks sometimes stay silent when they are worried about any legal ramifications they could face.

"There's a court of law which takes a very long time, and a court of public opinion which moves very quickly," he said. "Networks, which are large conglomerates, may follow corporate counsel to not speak and to allow the process to unfold before commenting. That is contrary to PR advice which will be to speak quickly."
You can follow Blanche Johnson on Twitter @blancheFOXLA.