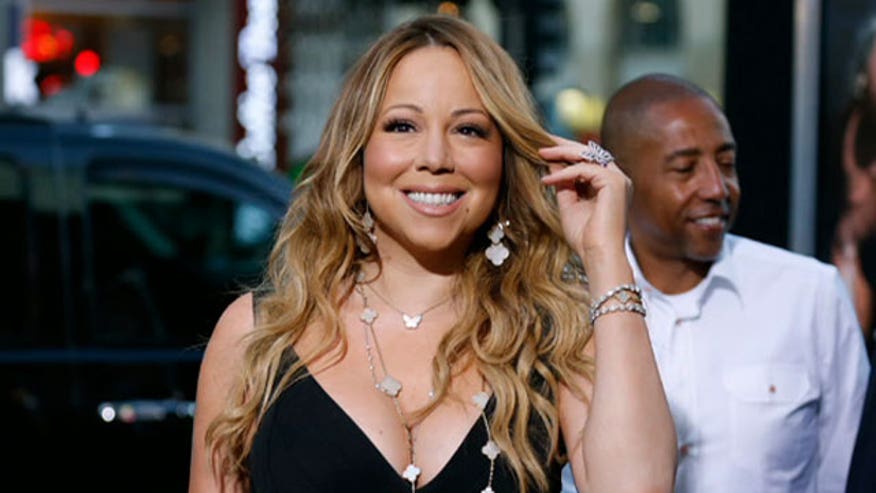 Mariah Carey really Grinched up the lighting of the Rockefeller Center Christmas tree this year.
Twice.
On Tuesday, Carey kept fans waiting for hours in pouring, freezing rain for a taped Christmas performance at the Rockefeller Center Christmas tree that never was to be.
According to the New York Post, Carey was a no-show for the 7 p.m. call-time, and blamed the whole thing on her estranged husband Nick Cannon's legal team. The two are going through a messy divorce, and sources said Carey was on the phone the whole time, showing up three-and-a-half hours late, at which point NBC had told the crowd to go home, and then told Carey to do the same.
Carey acknowledged as much with a tweet on Wednesday: "Last night's situation was beyond my control. I apologize to all that showed up, you know that I would never want to disappoint you."
But she was granted another chance, when NBC relented and allowed her to perform live Wednesday night. The only problem was, Carey couldn't hit her high notes on "All I Want for Christmas," or lots of the middle ones either.
Twitter users were quick to let Carey know the performance was subpar at best
What happened to #MariahCarey? I'm watching her on this Christmas show & she can't sing anymore! She's totally winded! That was painful!

— Kalyn (@K_Jasee) December 4, 2014
RIP Mariah Carey's Voice.

— Alysha Umphress (@Cristalzheat) December 4, 2014
What in the HELLLLL is wrong with Mariah Carey??? #ChristmasInRockefeller she's lost her voice... Omg

— Nunie (@arkandove) December 4, 2014
WATCH: Four4Four: Is Taylor turning into a pop monstar?