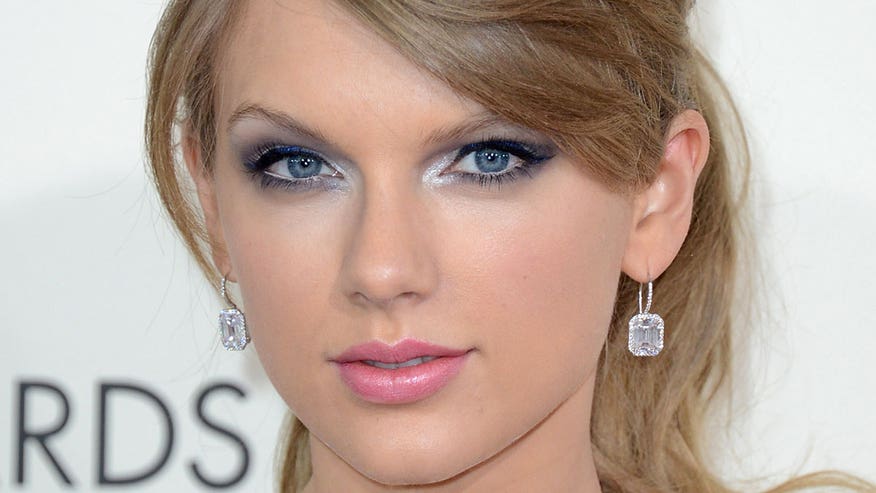 Here's what's happening, people:
In response to all the negative comments she received about her bikini body earlier this month, Minnie Driver tweeted out a naked photo from her Allure photoshoot.
Seeing as Taylor Swift has gotten oodles of attention for her legs, let's turn the attention to her eyes for a moment. Ever wonder how she achieves that cat-eye look. Learn her secrets in the video above.
Of course Gwen Stefani is skinny again after giving birth just seven weeks ago! We would be stupid to assume anything less.
Kanye West and Kim Kardashian reportedly wanted Seth Rogen and James Franco to stage a parody performance of Kanye's song "Bound 2" at their wedding, because Kimye wants these nuptuals to be super classy, obviously.
Actress Olivia Wilde and "SNL" funnyman Jason Sudekis welcomed a baby boy on Wednesday, then named him Otis, presumably after their favorite brand of elevator.
Meg Ryan has been cast as the off-screen voice of "Mom" in the upcoming series "How I Met Your Dad," the spin-off of CBS's "How I Met Your Mother." In other words, Meg Ryan is our new Bob Saget, albeit with less experience introducing funny videos where guys get hit in the crotch with Wiffle bats.
Prince Charles is mourning the loss of brother-in-law Mark Shand, the sibling of Charles' wife Camilla Parker Bowles, who died after suffering a head injury following a charity event in NYC. He was 62.
Time magazine's annual list of the 100 Most Influential People in the World has been annouced. Beyonce, Robert Redford, CEO Mary Barra and NBA player Jason Collins grace the covers of the print issues, but Bey was the only one they photographed in underwear, presumably because she's the most photogenic of the bunch.
"Wardrobe malfunction" my heinie! Rumer Willis wanted everyone to see her pink panties at Elle's Women in Music event on Tuesday night.
Mischa Barton, whose face you may or may not remember from once starring on "The OC," brought a lot of cleavage to the BritWeek launch party in California, also on Tuesday evening.
"Wolf of Wall Street" actress Margot Robbie went fishing in a teeny bikini judging by her recent Instagram activity. It's still unknown, however, whether she actually caught the huge fish she's holding, or if it jumped willingly into her supple arms.
Pharrell Williams debuted a music video for his new tune "Marilyn Monroe," but it's less about Monroe and more about ballerina butts, if you ask us.
Carmen Electra basically hinted that she's going to hop into bed with ex-husband Dave Navarro, tweeting that he "may get lucky," along with a selfie of the two of them touching tongues at an LA event. So, to clarify, this wasn't just one of their innocent, "nice to see you again" tongue-touches.
Billy Bob Thornton claims that he and his ex-wife Angelina Jolie "check in on each other all the time" to make sure they're both doing all right. In other news, Brad Pitt probably just assumes that Jennifer Aniston is doing fine.
Jodie Foster probably married girlfriend Alexandria Hedison sometime over the weekend. We don't really know the details. She's kinda being hush-hush about the whole thing.
And finally, McDonald's in Germany is offering a new iced coffee drink that Foodbeast is describing as "obnoxiously pretty." But, like most McDonald's offerings, it's probably safe to assume that it looks nothing like the photos in real life.