Zetas Chief Taken Down by Accident, Mexico Says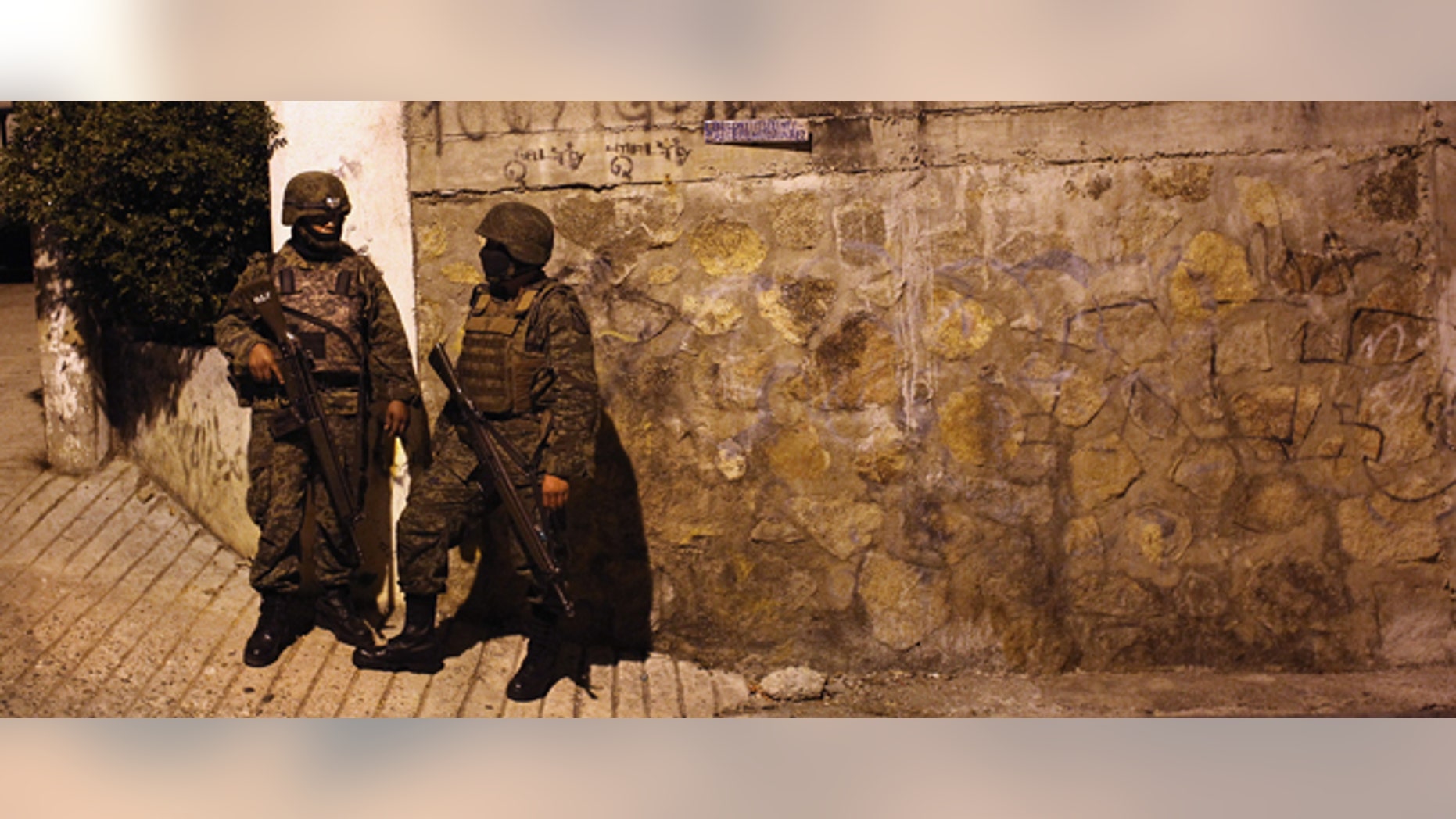 Mexico City – When Mexican marines engaged in a gunfight that erupted after they tried to search a group of suspicious men outside a baseball stadium, they had no idea that when the bullets stopped flying the leader of one of the country's most feared drug cartels would lay dead on the ground.
Rear Admiral José Luis Vergara said in radio and television interviews Wednesday that Heriberto Lazcano's body was left at a funeral home along with the body of accomplice after Sunday's gunfight because marines believed he was just a common criminal and didn't suspect that had just taken down the leader of the Zetas cartel.
"For us it was two more criminals. We had no indication that it was Lazca," he told MVS Radio.
Vergara said authorities only realized they had killed a significant figure when armed men stole the body from the funeral home. Fingerprint testing confirmed the dead man was Lazcano.
The spokesman also revealed for the first time that a third suspect was present during the gunfight and had escaped.
He said it was increasingly common for drug-cartel leaders to travel in small groups instead of heavily armed convoys, in order to attract less attention.
Authorities said that they were sure the dead man was Lazca, based on fingerprints and photos taken while they still had the body. The navy released two photos showing the puffy, slack face of a corpse whose features, particularly his flaring nostrils, appeared to match the few known photos of Lazcano.
The fallen capo was an army special forces deserter whose brutality and paramilitary tactics transformed a small group of drug cartel enforcers into one of the world's most feared international criminal organizations. Analysts say his death could set off a power struggle inside the Zetas as its relatively autonomous local cells decide whether to align with its remaining boss, Miguel Angel Trevino Morales, a man considered even more ruthless and brutal than Lazcano.
Based on reporting by the Associated Press.
Follow us on twitter.com/foxnewslatino
Like us at facebook.com/foxnewslatino