Yemen's Shiite rebels threaten to arrest, try for treason ministers who won't go back to work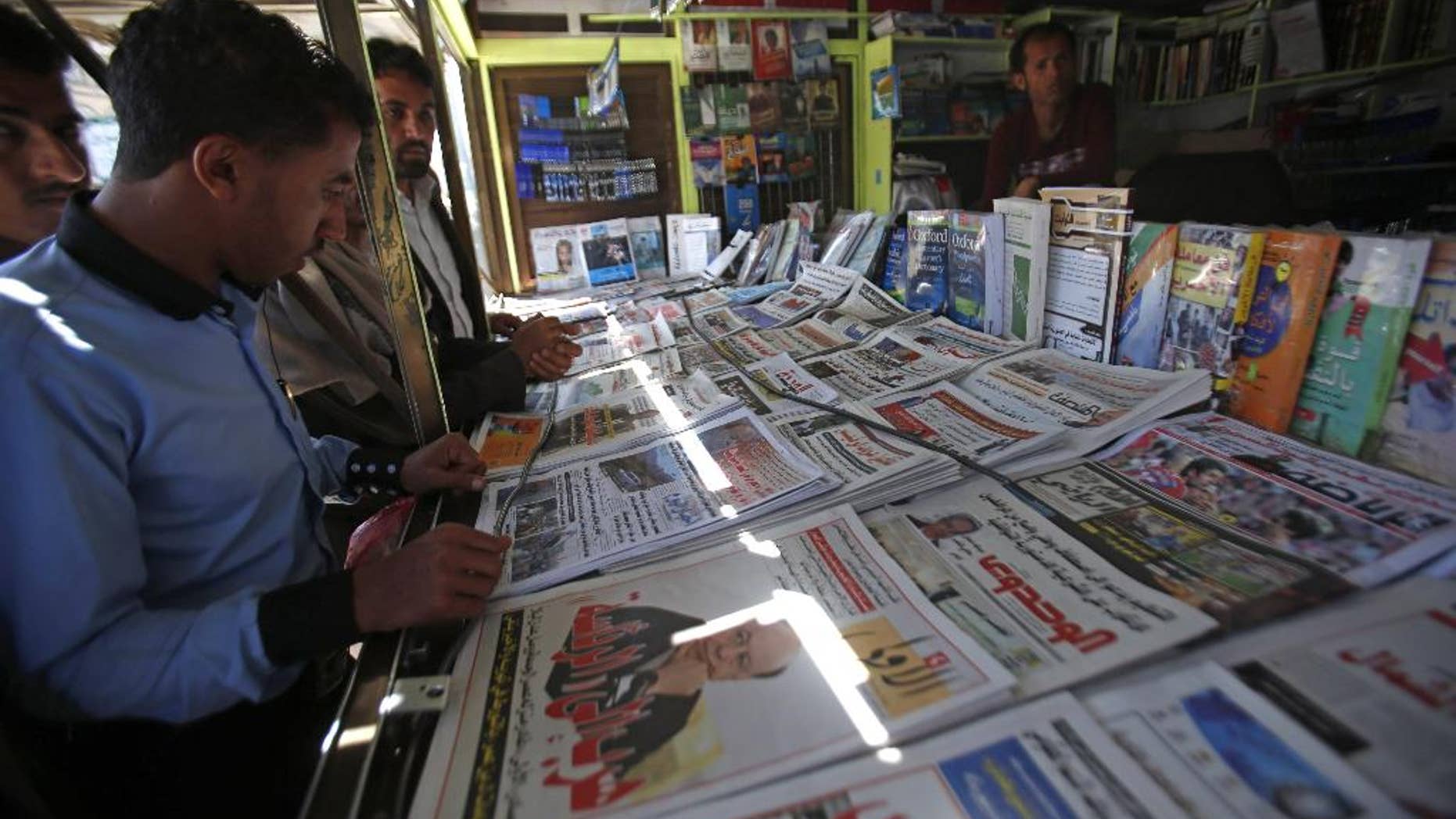 SANAA, Yemen – Yemen's Shiite rebels have threatened to arrest and try for treason the prime minister and all Cabinet members if they refuse to return to work.
Monday's threat came a day after the rebel Houthis ordered Prime Minister Khaled Bahah and all Cabinet members back to work, but they declined.
The threat was reported by the Houthi TV channel, Al-Masirah.
In January, Bahah and the ministers were placed under house arrest by the rebels who had seized Sanaa. They resigned en masse, to protest the rebel power grab.
The Houthis subsequently declared they have taken over the country.
On Saturday, Yemen's U.S.-backed President Abed Rabbo Mansour Hadi fled from Sanaa, where he was also held by the rebels, to the country's south. Hadi has called on the Houthis to leave Sanaa.