Yemen President to Sign Power-Transfer Deal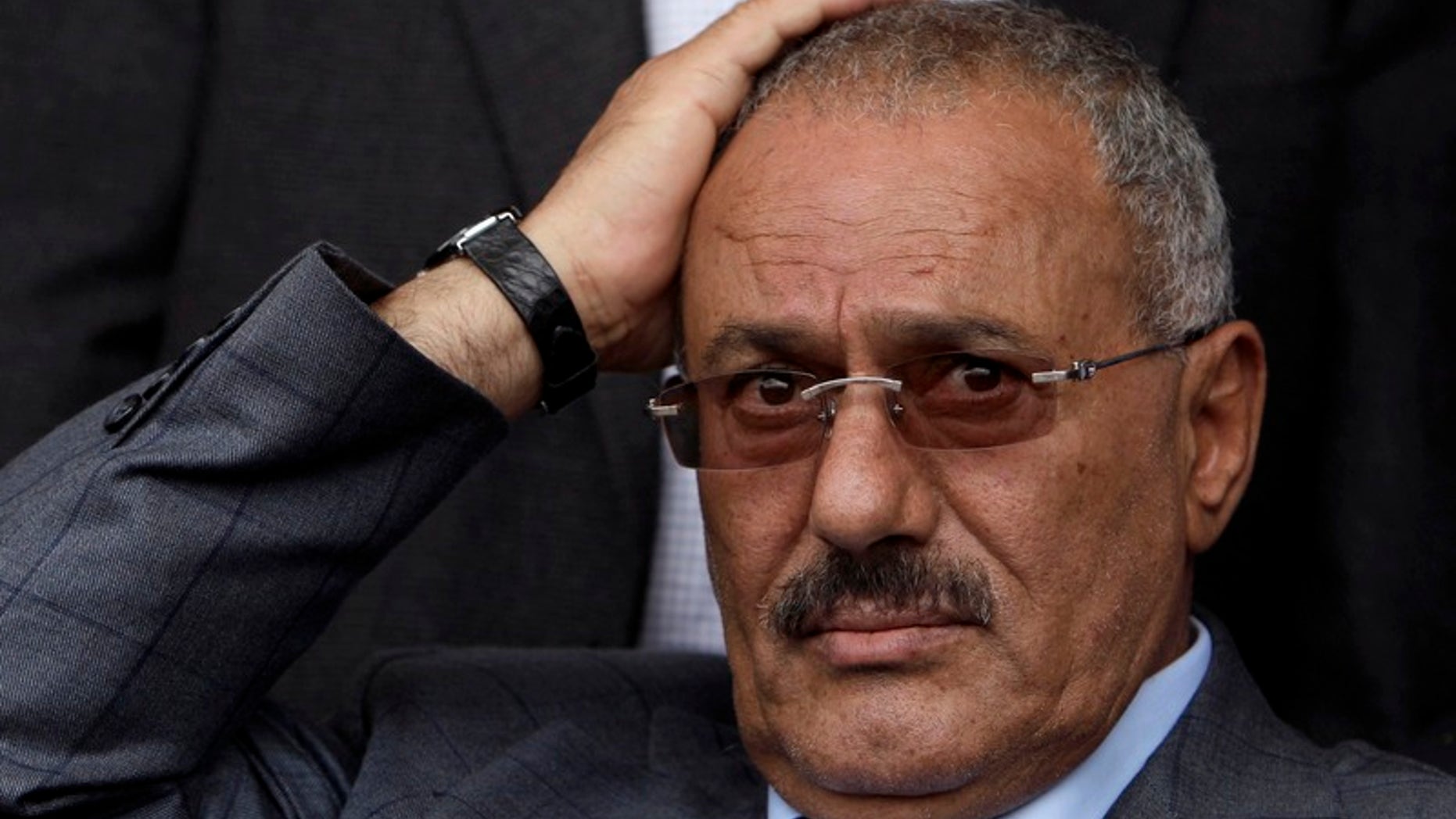 RIYADH, Saudi Arabia – Yemen's President Ali Abdullah Saleh arrived unexpectedly in the Saudi capital Riyadh early Wednesday for the signing of a Gulf-sponsored power transfer deal.
His arrival was reported by Yemeni state television, but the report did not say when the deal would be signed.
Along with representatives who brokered the agreement, European and American envoys were expected to attend the signing, the report said.
Saleh's visit came after the U.N.'s Yemen envoy said on Tuesday a deal aimed at ending months of political deadlock had been approved both by the opposition and by the president.
"All the parties have agreed to implement the Gulf Cooperation Council (GCC) initiative," envoy Jamal Benomar told reporters in the capital Sanaa.
Official Yemeni television said Saleh, who had previously refused to stand down despite street protests, was to "attend the signing of the Gulf countries' initiative and the implementation mechanism."
The plan submitted by the six-nation GCC will effectively bring an end to Saleh's 33-year rule.
The plan put forward last spring offers Saleh and his relatives immunity from prosecution if he hands over power to his deputy, vice president Abdrabuh Mansur Hadi.
Benomar, who arrived in Sanaa on Nov. 10, has been working tirelessly to secure an agreement on the Gulf transition plan.
Saleh's continued refusal to sign the initiative has triggered months of political deadlock that has left the government in a state of chaos and the economy in shambles.
The political crisis has also exacerbated tensions on the street where tens of thousands of anti-government protesters have faced a brutal 10-month government crackdown that has left hundreds dead and thousands wounded.