Woman with no flying experience crash lands plane after pilot-husband collapses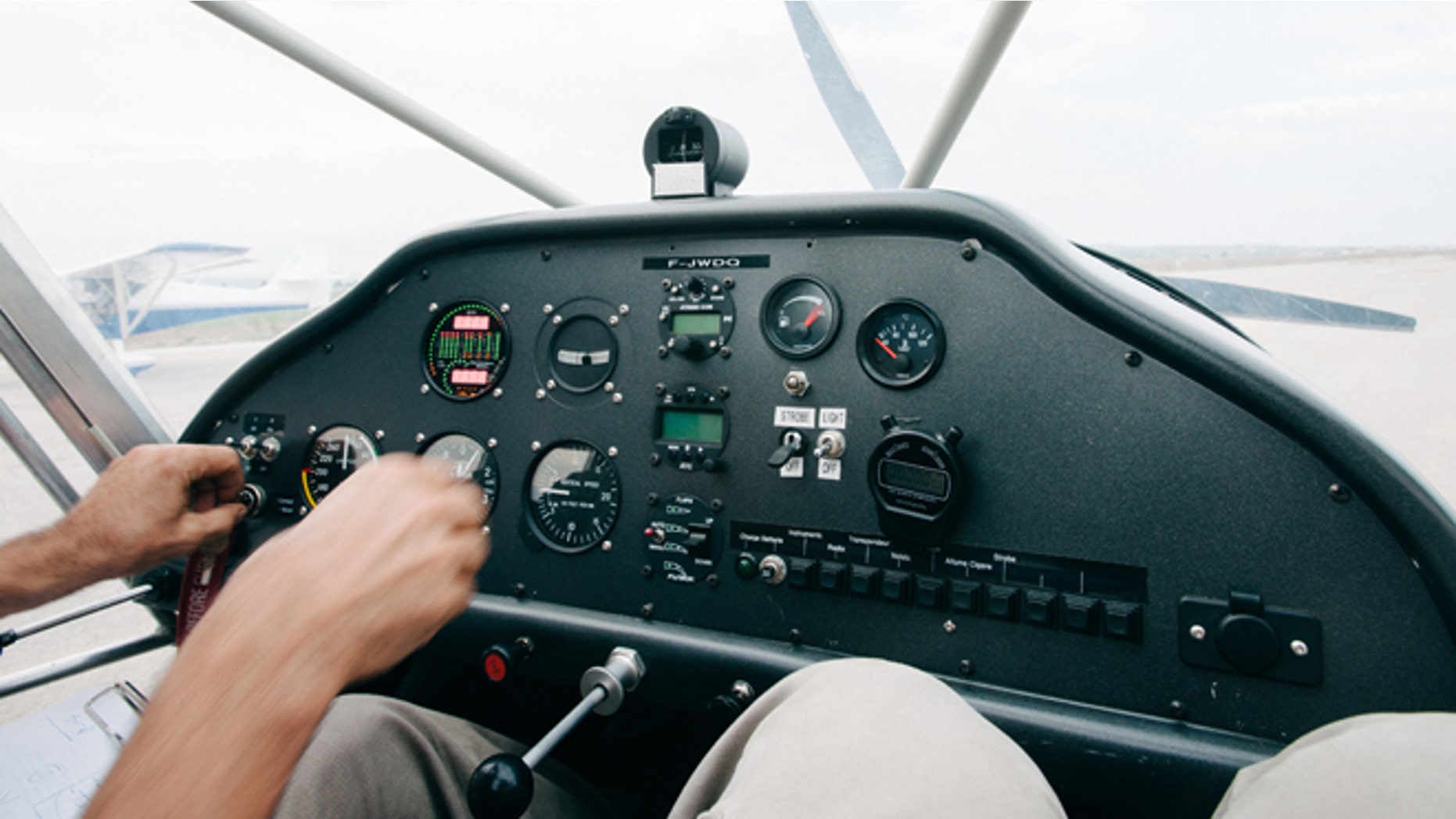 It's a situation straight out of a Hollywood movie: A husband takes his wife up for a spin in a small, micro-light aircraft then loses consciousness in the middle of the flight, leaving the woman – who has zero piloting experience – to try to land the plane.
The incident occurred outside the Spanish city of Seville, and ended in an emergency landing in an orange grove on Monday afternoon.
A spokeswoman for the Spanish air traffic controllers union, USCA, told the Associated Press that the woman – whose name is not being made public – was extra lucky because the controller who talked her down to the ground over some 90 minutes knows how to fly such planes himself.
In released snippets of their conversation, the controller can be heard reassuring the woman, "You're doing very well. The plane will fly itself, it's not going to fall, OK?"
An emergency services spokeswoman said the woman "had no notion" of flying, and when her husband collapsed – possibly as a result of a heart attack, according to the local Diario de Sevilla – she first called a friend who is a pilot on her cell phone.
The friend called emergency services and Seville air-traffic control. In recordings that were published in the Diario and confirmed by the USCA, the controller asked the woman for the plane's altitude, and she answered that it was at 10,000 feet.
Then he asked her to make sure the plane's compass was pointed south. After it became clear that she wasn't sure how to do that, he told her, "Keep turning it until you see a hairline on the compass directly over an S."
"S for Sevilla?" the woman asked.
"S for Sevilla," he responded.
"This isn't very easy."
"Little by little we'll get there," he assured her.
A helicopter and another light aircraft were dispatched to help guide the woman to the airport, but the woman was forced to crash-land the aircraft in an orange grove about 2 miles short of the airport.
The plane caught fire, but the woman was able to walk away from the crash with just some burns and bruises. She was taken to a hospital and treated for her wounds. A hospital spokesperson told Diario de Sevilla that she was "stable and conscious and will not require intensive care."
Her husband died, but it wasn't clear if that happened before or after the crash.
The Seville airport was closed from 1:20 to 3 pm local time on Monday while the midair drama played out.
The Associated Press contributed to this report
Like us on Facebook