Woman accused of killing toddler in NYC restaurant bathroom says devil at fault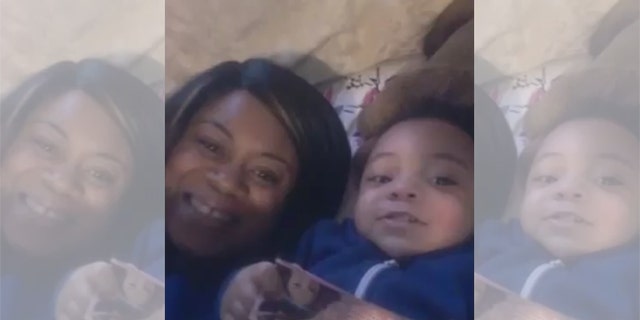 A New York City woman is accused of killing her 20-month-old son in the bathroom of a burger restaurant in Midtown Manhattan.
Police say that she "blamed the devil" for her actions, the New York Daily News reported.
Monday afternoon, workers at 5 Boro Burger on 6th Avenue noticed that the line for the bathroom was long.
Inside, according to news accounts, 35-year-old Latisha Fisher was holding her hand over the mouth and nose of the unconscious toddler, Gavriel Ortiz-Fisher.
Chris Coffee, who was inside the restaurant, told the local CBS affiliate that he heard "a little commotion in the corner, [people] get up, [I] see boy sitting there, like, kind of unresponsive looking."
Coffee added, "Staff is talking about how this woman's in the bathroom, and how she won't come out. She's locked herself in."
According to the Daily News, Fisher told a restaurant employee, "I put my hand over his mouth to put him to sleep."
The child was in cardiac arrest when he was rushed to Bellevue Hospital where he was declared dead, according to police sources.
Fisher was arrested at the scene and charged on Tuesday with second-degree murder.
Police who arrived at the restaurant described the mother as "soulless" and "crazy."
"It's hard, it's really unbelievable. I know my daughter loves her son," the boy's maternal grandmother, Merial Fisher, told the Daily News. "I don't know what happened. It's just so sad."
Of Gavriel, she said, "He was such a happy baby."
"Right now the family is in mourning," said Miriam Lozada, Gavriel's paternal grandmother.
"I'm going to miss my sweetheart, miss my boy, I'm going to miss him so much."
According to the Daily News, on Facebook Fisher went by the name Lola Honey. Her page includes photos of her with Gavriel looking happy as well as a lot of inspirational messages.
On Friday, however, she posted, "How did everything change on me? I went to sleep feeling well."
Like us on Facebook