Wife of man refused burial in 'whites only' cemetery vows to continue legal fight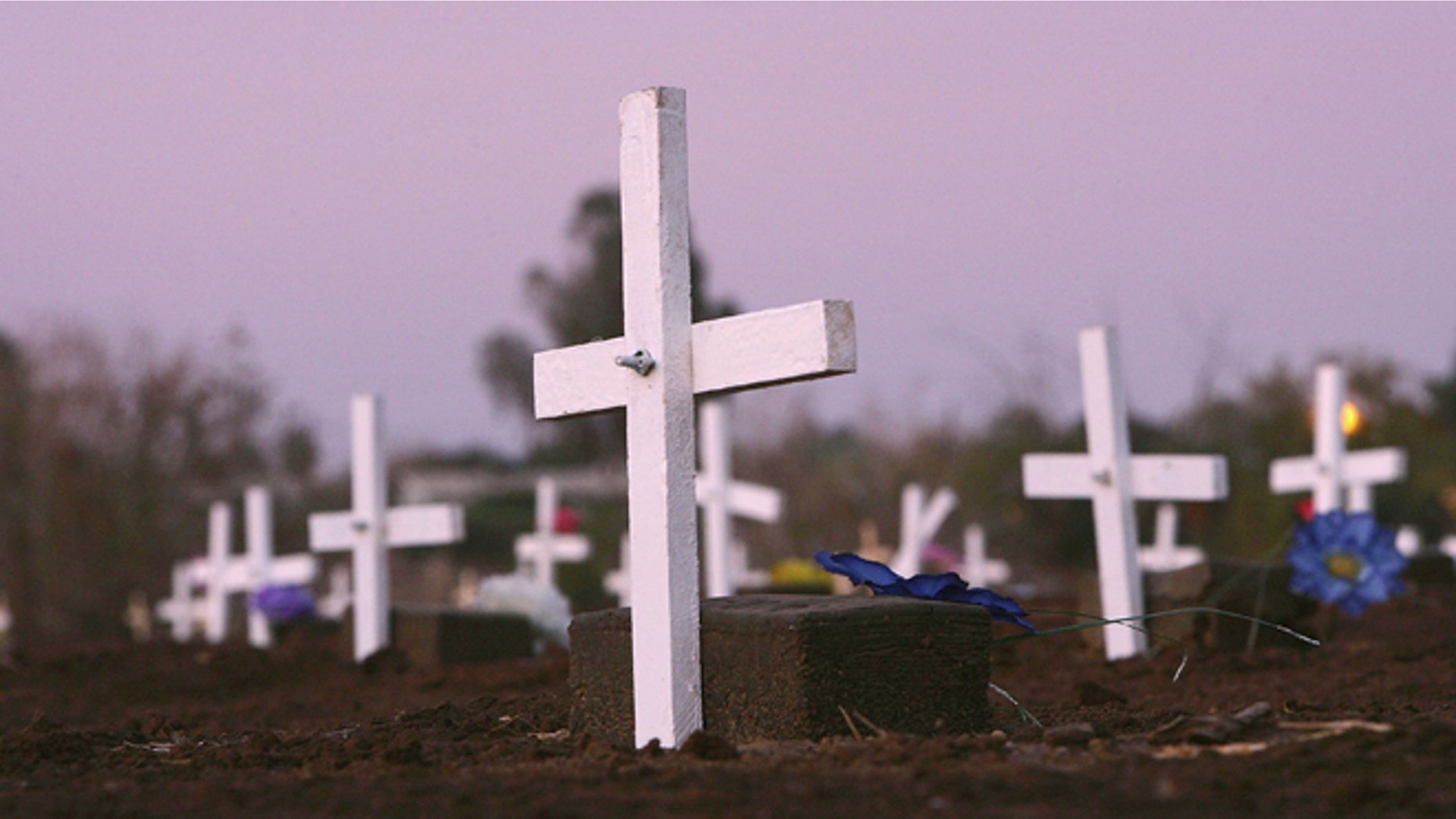 The wife of a deceased Texas man who was denied burial in a rural Texas cemetery because he was Hispanic said that she plans to continue her lawsuit even though the cemetery ended up reversing its decision.
Donna Barrera told Fox News Latino that she doesn't care that the San Domingo Cemetery in Normanna, Texas will now permit the ashes of her late husband, Pedro Barrera, to be buried on the plot. She said she is fighting not just for her husband's rights but for everyone who has been barred from being buried in the cemetery.
"I'm continuing the fight for the honor of my husband," an emotional Barrera told FNL. "I feel like if I accepted their offer, they would eventually just dig him up and throw him away like a dog."
"I think it is horrible what they're doing," she added.
The U.S. Justice Department has also launched an investigation.
"There seems to some kind of problem," John Smith, a U.S. attorney for the Department of Justice in Corpus Christi, told local media. "I'm just beginning the investigation so we'll just be going from there."
Barrera was cremated after his death in February, but his wife approached the cemetery to try and buy a plot so she could bury his ashes there. But, she was rebuffed by cemetery board member Jimmy Bradford, who cited her husband's ethnicity as the reason for denying her a plot.
"He wasn't supposed to be buried there, because he's a Mexican, or of Spanish descent, or whatever you want to say. That's what I told her and that's what we've been doing," Bradford, owner of the San Domingo Cemetery Association, told local media.
Speaking to the Corpus Christi Caller Times, Bradford's daughter – who did not want to be named – attempted to clear up the matter by saying that her father's decision had nothing to do with race, but that the cemetery was originally a family plot meant for the descendants of the town's original founders. Bradford added that Barrera had only been a resident for 15 years before his death.
The board late last week decided to reverse the decision and said it would allow Barrera to bury her husband's ashes in the cemetery.
"Fifteen years is new in little town years," Bradford said. "But regardless, he is a resident no matter the time frame."
The decision to allow the burial, however, did little to quell the anger of numerous state officials and civil rights groups, who have denounced the board of the San Domingo Cemetery.
In a statement, State Senator Judith Zaffirini said that her office was notified of the situation and was outraged.
"Denying someone a burial on the basis of race is not only shocking—it's illegal," the statement said.
Bee County Constable Cliff Bagwell said that he checked the cemetery's records and nowhere did it say that people of Hispanic descent could not be buried there.
"It just says 'citizens'," Bagwell told MySA.com. "Back then, it's the way it was. Whether it's good or bad, that's the way it was."