The wife of an Air Force lieutenant colonel was one of at least two Americans killed in the Belgium terror attacks Tuesday, officials told Fox News.
The woman's name was not revealed. In all, 31 people were killed in coordinated bombings Tuesday at Zaventem Airport outside Brussels and a metro station in the city, Belgian officials say.
"The United States is praying and grieving with you for the loved ones of those cruelly taken from us, including Americans, and for the many who were injured in these despicable attacks," Secretary of State John Kerry told Belgian Prime Minister Charles Michel in Brussels Friday.
"The United States is praying and grieving with you for the loved ones of those cruelly taken from us, including Americans, and for the many who were injured in these despicable attacks."
Relatives of siblings Sascha and Alexander Pinczowski, Dutch nationals living in New York known to have been at the aiport, issued a statement Thursday confirming that the pair was not on a list of survivors.
"Sadly, our beloved Alexander and Sascha were not among them," the family said in a statement Thursday. "We ask for continued prayers and privacy during this time of grieving as we await final closure."
"The State Dept Friday confirmed that two Americans have died in the Brussels attacks. Others remain in critical condition."
The Islamic State terror group has claimed credit for the attacks, which were carried out by as many as five bombers, three of which are believed to have died and two who are being sought. Authorities believe the bombers used suitcases packed with explosives and nails, producing blasts so devastating that identifying bodies has been difficult, and sending deadly shrapnel hurtling through the airport terminal and metro station.

Summary
What is known of the men suspected of direct involvement in Tuesday's attacks:
- Ibrahim El Bakraoui, one of two brothers involved, is believed to be one of two suicide bombers who died at the airport.
- Najim Laachraoui, an ISIS explosives expert believed to have built the bombs used in both the Paris and Brussels attacks, was the other suicide bomber who died at the airport. He and Ibrahim El Bakraoui are believed to be the men seen in a surveillance photo pushing luggage carts and wearing solitary black gloves that may have masked detonators.
- A mystery man dressed in white, wearing a dark hat and possibly a disguise who has not been identified was also seen pushing a cart in the surveillance photo. He is believed to have placed a bomb at the airport and fled the scene. Authorities are looking for him.
- Khalid El Bakraoui, the brother of Ibrahim El Bakraoui, is believed to have died in a suicide blast at the Maelbeek Metro station 79 minutes after the airport attack.
- A second man seen with Khalid El Bakraoui and carrying a large bag at the Metro station is believed to have been an accomplice. Police are trying to determine if he is a suspect who was arrested Thursday night. His identity has not been revealed.
About a dozen Americans were known to be injured in the attacks, and several stateside families had not been able to contact relatives that were known to be at the airport, but Friday's development marked the first confirmation of American deaths.
The State Department said among those still unaccounted for were two "official Americans," meaning they were U.S. government employees or their family members. That description could include both State Department employees, military employees or others, he said.
Also among the U.S. citizens still unaccounted for were Justin and Stephanie Shults, originally from Tennessee and Kentucky but now living in Belgium. Adding to their relatives' anxiety, the couple was wrongly said to have been located on Wednesday.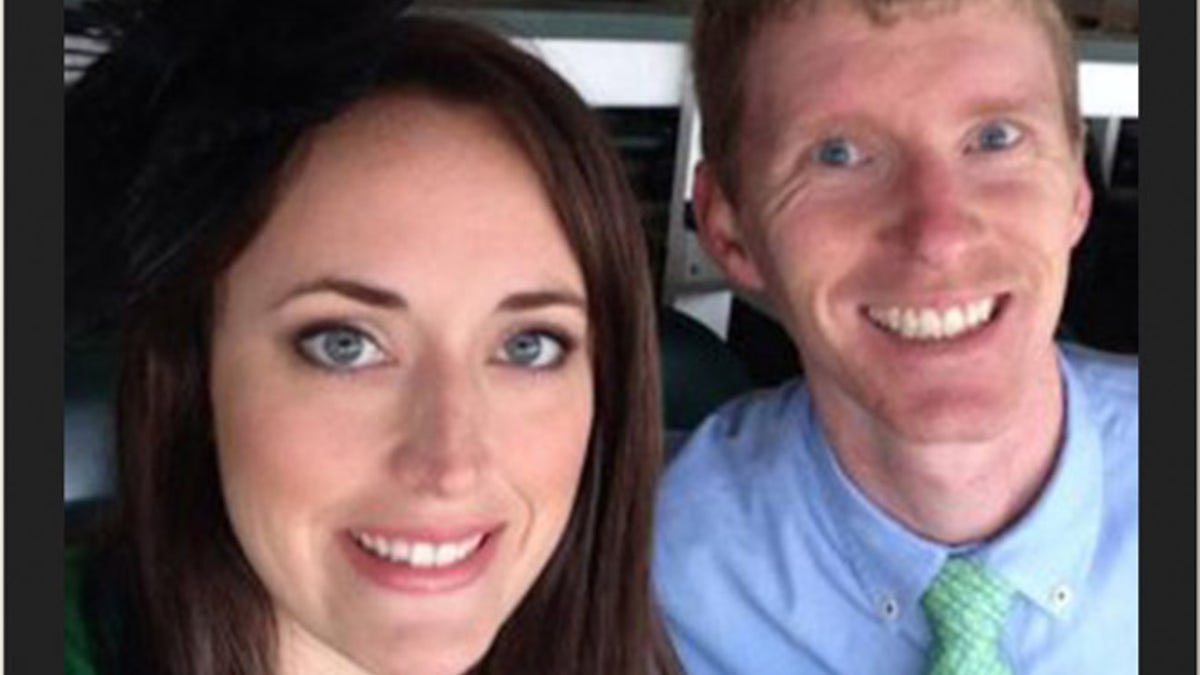 Justin Shults' brother, Levi Sutton, said a State Department official told his mother the couple had been found, but that an hour later a social worker called the mother to say the information was incorrect.
Counted among the Americans confirmed injured in the bombings were three missionaries from the Utah-based Church of Jesus Christ of Latter-day Saints, as well as a U.S. Air Force airman and four members of his family.
Kerry, who arrived at the still-closed airport Friday for a brief unscheduled stop on his way home from Moscow, pledged U.S. support for Belgium in the wake of the attacks, even as President Obama was criticized for appearing at a baseball game in Cuba and dancing the tango in Argentina during a previously scheduled tour earlier this week.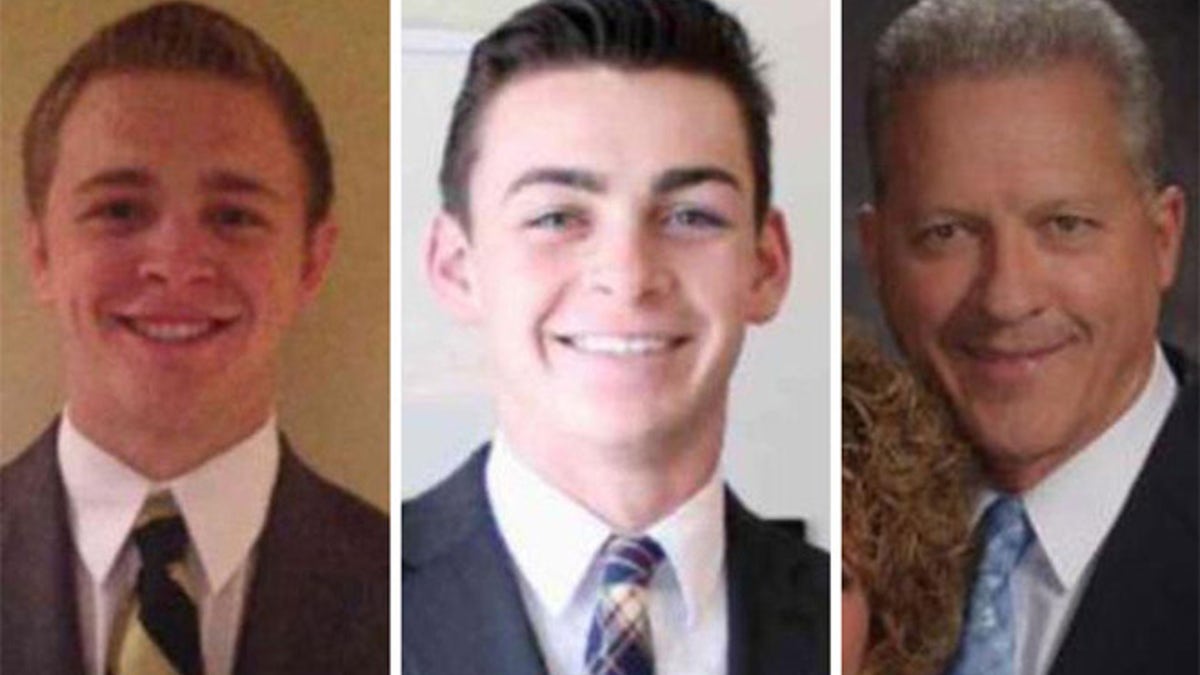 "We - all of us representing countless nationalities - have a message for those who inspired or carried out the attacks here or in Paris, or Ankara, or Tunis, or San Bernardino, or elsewhere: We will not be intimidated," Kerry said. "We will not be deterred. We will come back with greater resolve - with greater strength - and we will not rest until we have eliminated your nihilistic beliefs and cowardice from the face of the Earth."
Michel thanked Kerry for his visit, calling it a powerful message of solidarity. "It is very important for us today to receive your support," he said. He offered condolences for the American victims and vowed to step up counter-terrorism cooperation with the U.S. and others.
Kerry said he offered the prayers of the American people for "these people who have suffered inconceivable losses."
"Those whose lives were torn apart this week were not combatants in any conflict," the secretary said.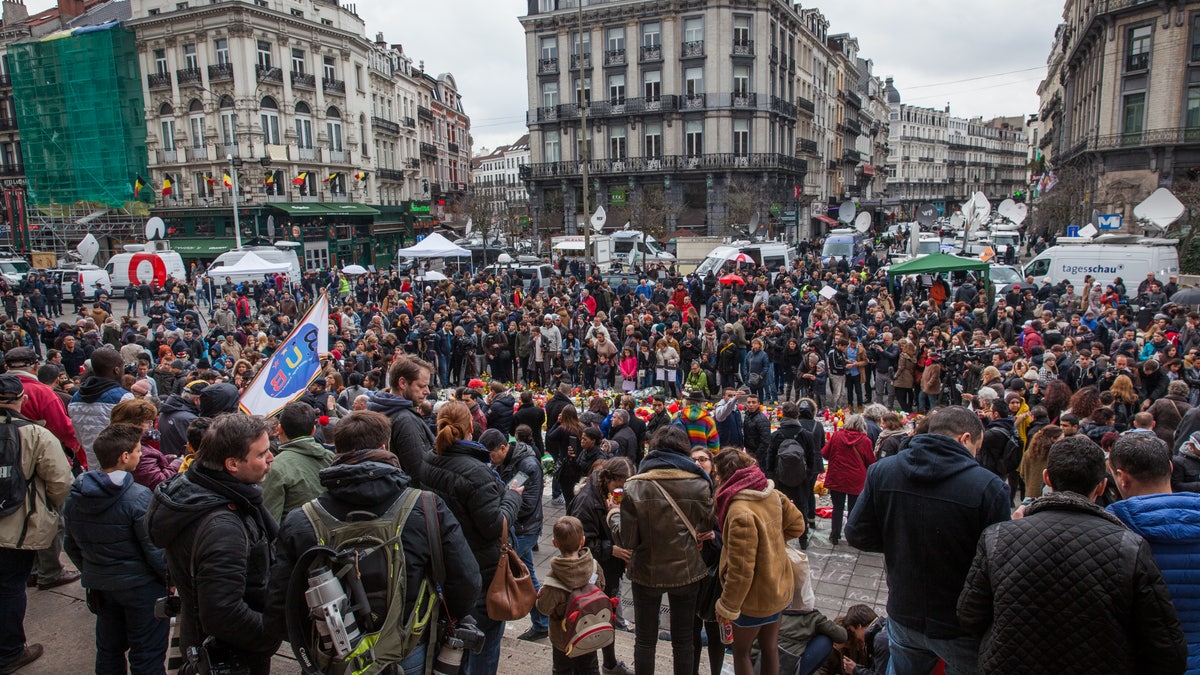 The Belgian Embassy, not long after Kerry's arrival, sent a Twitter message calling his stop here an example of "the solidarity of the American people which goes right to our heart."
The Associated Press contributed to this report