What's Wrong Here? Gas Can Safely Fastened, Toddler on the Lose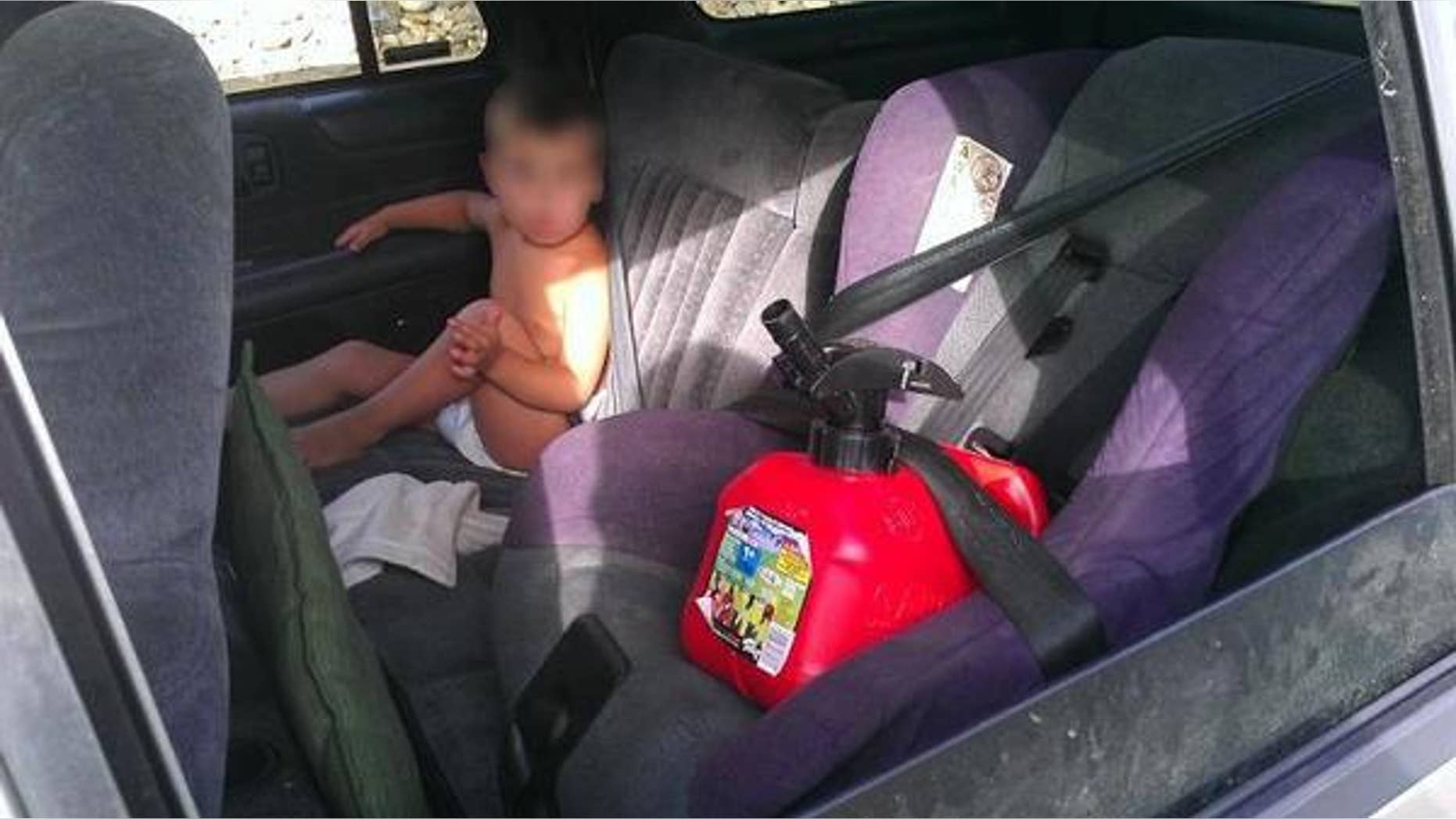 An Aurora woman has been ordered to appear in traffic court after a police officer found a gasoline can strapped into a child car seat in her SUV, while a child wearing only a diaper was restrained with just a lap belt.
Sandra Ramirez, 31, was pulled over on May 30 in the area of South Tower Road and East Iliff Avenue during a "Click It or Ticket" seat belt enforcement campaign.
According to Aurora Police, when the officer approached her Chevy Blazer he noticed the mostly naked two-year-old was sitting in the backseat with only a lap belt fastened. However, next to the young boy was a child car seat holding a red plastic gas can – which appeared to be snugly harnessed.
The officer took a photo of the bizarre scene which was posted on the Colorado Department of Transportation Facebook page.
Sandra Ramirez
"This is ridiculous," Ramirez told FOX31 Denver's Greg Nieto when asked for comment Wednesday. "I'm not a bad mom."
She claims her two-year-old son unbuckled himself and climbed out of the car seat on his own.
Ramirez was issued three zero-point violations related to the incident. In addition to the child not being properly restrained, police say Ramirez and a 14-year-old in the car were not wearing seat belts.
Ramirez was also issued a four-point violation for not providing proof of insurance. She is due in Aurora traffic court on June 29.
Ramirez says she plans to sell the Blazer and stop driving.
For more stories: kdvr.com
Follow us on twitter.com/foxnewslatino
Like us at facebook.com/foxnewslatino