Venezuela's high court deals blow to bid to unseat Maduro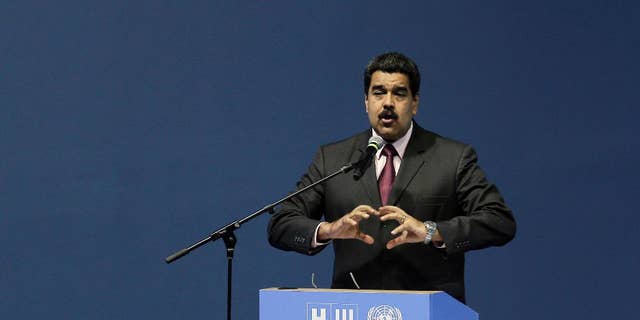 CARACAS, Venezuela – Venezuela's government-stacked courts have dealt another blow to the opposition's attempts to unseat President Nicolas Maduro.
In a decision Monday, the Supreme Court ruled that opponents must collect signatures from 20 percent of registered voters in each of Venezuela's 24 states in order to force a recall referendum. The opposition had argued it needed to garner only 20 percent nationally to trigger the vote.
The ruling will make it harder for opponents to mobilize support, especially in rural states dominated by the government, when it attempts next week to collect and electronically verify 4 million signatures over three days allotted for the petition drive.
Polls show Venezuelans overwhelmingly want to cut short Maduro's term. But the embattled socialist still has control over key institutions including courts and the electoral council.