Venezuela opposition party official murdered at campaign rally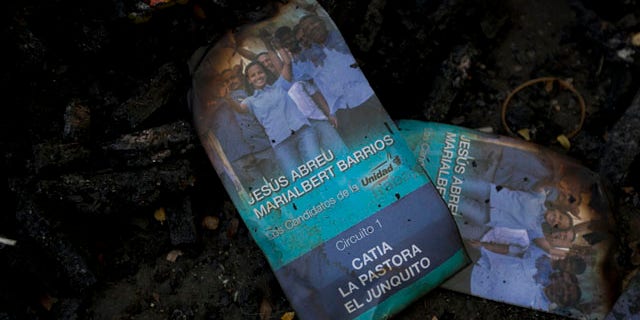 NEWYou can now listen to Fox News articles!
CARACAS, Venezuela – An opposition leader was shot to death at a campaign rally Wednesday for next week's congressional elections in Venezuela, his party said.
The shooting took place in the central town of Altagracia de Orituco, the leader of Democratic Action party, Carolos Prosperi, said. He said he heard gunshots as the rally was breaking up and the party's leader for the town, Luis Manuel Diaz, was hit.
Also present at the event was Lilian Tintori, wife of jailed opposition leader Leopoldo Lopez, said another top party official, Henry Ramos Allup.
Tintori is one of the best known faces of the forces opposing Venezuela's socialist government. On her Twitter account Wednesday night, she denounced the "terror" that she charged was carried out by the governing party and said she had suffered multiple attacks in Altagracia de Orituco.
The Dec. 6 elections are being fiercely contested as the opposition coalition, of which Democratic Action is a part, mounts one of its strongest challenges yet to the government amid severe economic problems in the oil-exporting country.
The opposition says several activists have been wounded in recent days as government supporters crashed campaign events.
The socialist party has denied that it is trying to intimidate the opposition with violence and called the allegations nothing more than the latest craze among the government's foes.