US Sanctions Target Money Laundering Operations in Panama and Colombia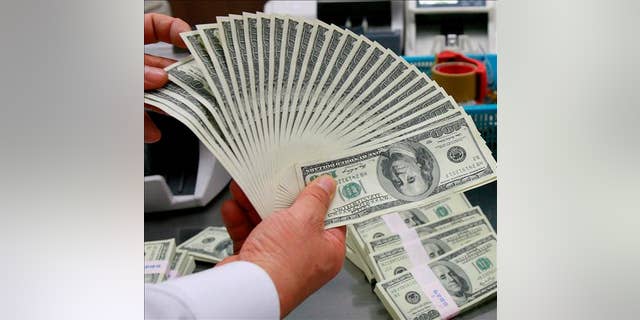 The U.S. Treasury Department announced Thursday that it has issued sanctions against two Lebanese-Colombian men suspected of laundering money for drug cartels operating in Mexico and Colombia.
The Treasury Department's Office of Foreign Assets Control (OFAC) said that Jorge Fadlallah Cheaitelly and Mohamad Zouheir El Khansa are allegedly involved in laundering proceeds from drug traffickers through networks in Panama and Colombia. OFAC also named nine other individuals and 28 entities in Colombia, Panama, Lebanon, and Hong Kong with ties to Cheaitelly and El Khansa.
"Jorge Fadlallah Cheaitelly runs an extensive money laundering network based in Panama and Colombia with ties to Mexico, Lebanon, and Hong Kong," said Adam J. Szubin, director of OFAC. "By designating these individuals and companies we are exposing a significant international money laundering network, forcing them out of the international financial system, and undermining their ability to launder drug money through a global support network for the Mexican and Colombian drug cartels."
These criminals and their entities operate in the shadows, using sophisticated means and various business fronts to launder drug trafficking proceeds worldwide.
The actions against the two men came after investigations from the Drug Enforcement Administration (DEA), Immigration and Customs Enforcement (ICE) and the New York City Police Department. As with similar actions taken against members of Mexico's drug cartels, the sanction's block any assets the two men have in the U.S. and also prevent Americans from doing business with them.
Jorge Fadlallah Cheaitelly allegedly leads the Panama-based drug trafficking and money laundering organization that has operation throughout Latin America as well as the Middle East and Hong Kong. Along with the 28 companies controlled by the two men, the OFAC sanctions targeted key members of the Cheaitelly/El Khansa criminal organization in the Colombian cities of Cali, Barranquilla and Maicao.
The Treasury Department released a chart of the associates and businesses connected to the Cheaitelly/El Khansa organization.
One of the businesses targeted in the action, Junior International S.A., was previously controlled by Ayman Joumaa, who was sanctioned in January under the Treasury Department's Kingpin Act. The Kingpin Act targets the financial networks of significant foreign narcotics traffickers and their organizations worldwide.
Joumaa was charged earlier this month in the U.S. with cocaine distribution and money laundering through the Lebanese Canadian Bank. With the permission of the U.S, the assets were purchased by a Beirut-based branch of Societe Generale after the Treasury Department issued a finding against it as a "primary money-laundering concern," according to the Wall Street Journal.
"These criminals and their entities operate in the shadows, using sophisticated means and various business fronts to launder drug trafficking proceeds worldwide," said Michele M. Leonhart, Drug Enforcement Agency (DEA) Administrator. "These traffickers and businesses fuel drug trafficking, violence, and corruption. The United States Government will use all available law enforcement tools to attack and defeat these global criminal networks and their facilitators."
Panama, along with other countries and territories throughout the Caribbean, such as the Cayman Islands and the Bahamas, have become well-known hotspots for money laundering due to their questionable banking regulations.
"Panama's geographic proximity to the world's largest cocaine producer, combined with its developed international banking sector, canal, and free trade zone make Panama particularly vulnerable to persons who seek to launder the proceeds of narcotics trafficking and other crimes," wrote James F. Sloan, the former director of the Treasury Department's Financial Crimes Enforcement Network.
Follow Andrew O'Reilly on Twitter: @aoreilly84
Follow us on twitter.com/foxnewslatino
Like us at facebook.com/foxnewslatino