US envoy for Taliban talks lands in Qatar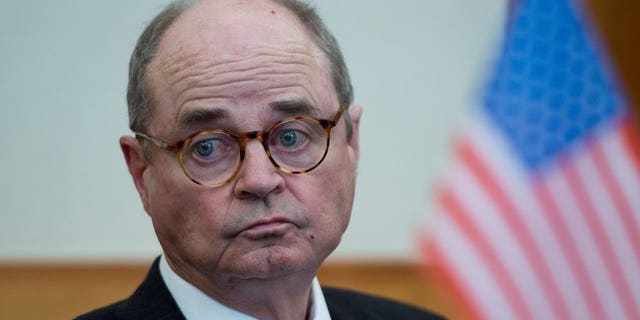 DOHA (AFP) – The US envoy in charge of nascent dialogue with the Taliban has arrived in Qatar days after the Afghan insurgents opened a controversial mission in the Gulf Arab monarchy, a US official said.
James Dobbins, the US special representative on Afghanistan and Pakistan, was to take part in meetings later on Saturday between Secretary of State John Kerry and Qatari leaders, the official told AFP.
But State Department officials said that they did not have a timeline for when Dobbins will start potential talks with the Taliban and have insisted that Kerry himself will not engage in discussions with the rebel group.
President Barack Obama's administration has supported dialogue with the Taliban as the United States prepares to pull out its 68,000 combat troops from Afghanistan next year, ending the longest-ever US war, which has become increasingly unpopular at home.
But the US rollout of the peace talks hit a roadblock when the rebels opened the mission in Doha on Tuesday under the name the "Islamic Emirate of Afghanistan" and flew the white Taliban flag.
Afghan President Hamid Karzai angrily opposed the office, seeing the symbolism as representing a government-in-exile for the Taliban, which imposed an austere brand of Islam on Afghanistan when it held sway in Kabul from 1996 until its ouster after the September 11, 2001 attacks on the United States.
Washington has shared Karzai's concerns but has voiced hope for an eventual peace agreement that could potentially bring stability to the war-torn country after the departure of the bulk of foreign forces.
Dobbins travelled separately from Kerry, who arrived in Doha early on Saturday for talks of the so-called "Friends of Syria" group that is looking at support for rebels fighting against President Bashar al-Assad.