UK woman arrested after leaving 'vile' note on parked ambulance responding to emergency call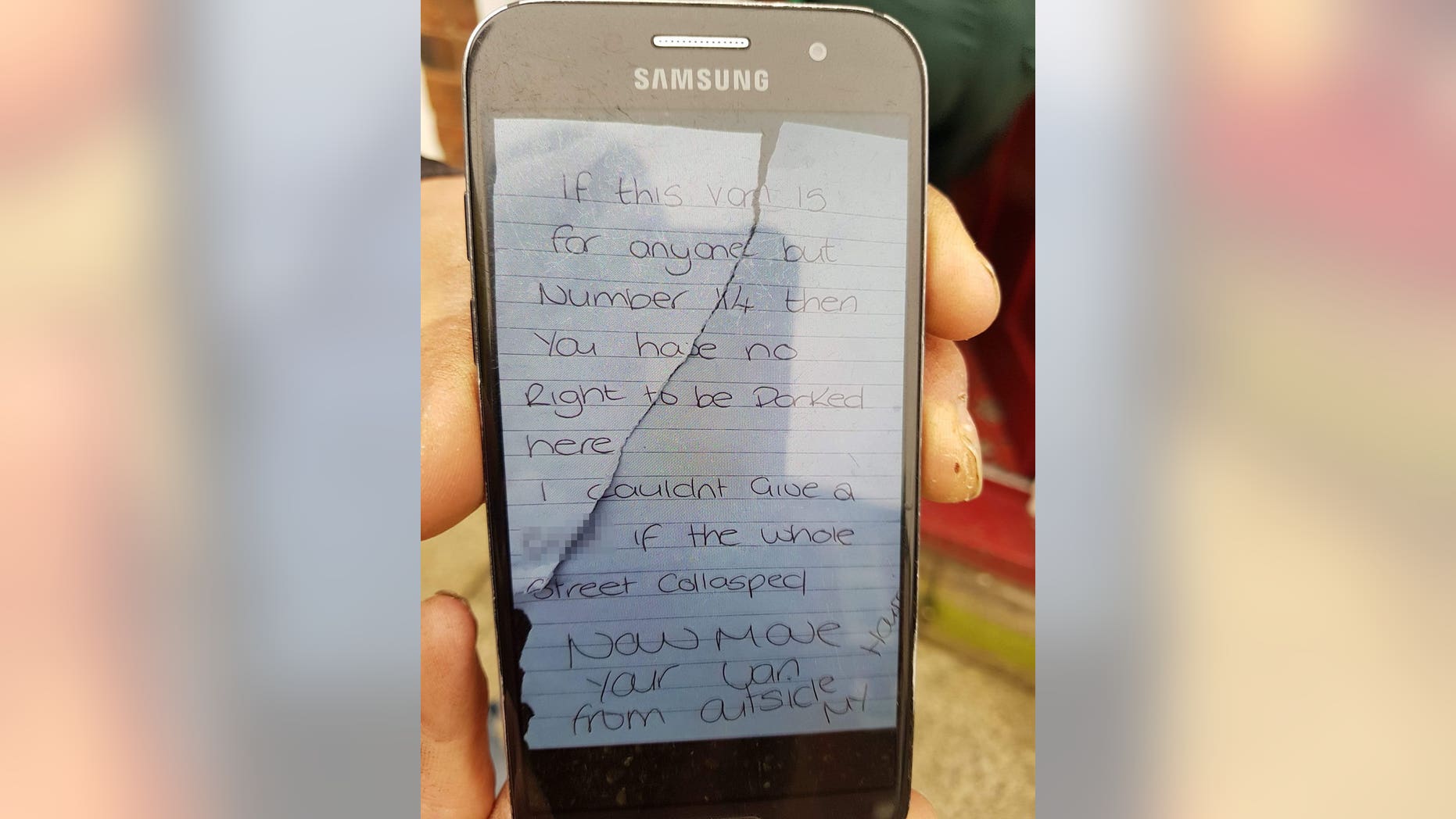 A British woman was arrested Monday after she allegedly left a scathing note on an ambulance that was responding to an emergency call.
The crew was responding to a 999 call — the emergency service number in the United Kingdom — on Sunday about a person having difficulty breathing, West Midlands Ambulance Service said. The emergency crew arrived at the home in Stoke-on-Trent just after 11 a.m. and parked the ambulance at the closest spot available.
The crew discovered the "vile" note when they went back to the ambulance to bring the person to the hospital.
"If this van is for anyone but Number 14 then you have no right to be parked here. I couldn't give a s--- if the whole street collapsed now move your van from outside my house," the handwritten note read.
Katie Tudor, a paramedic, tweeted an image of the note and said she was very upset about it.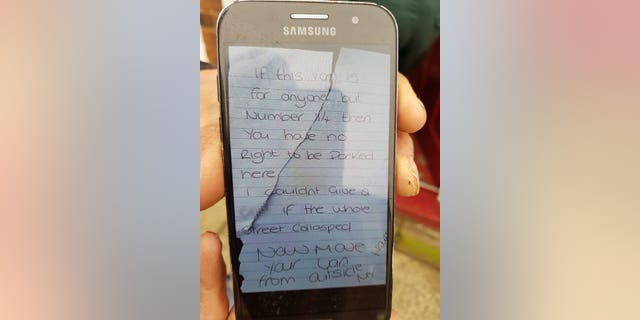 "So upset to be sent this by one of our crews this morning! Along with this note left on their [ambulance], they received a load of verbal abuse!" Tudor wrote.
The image quickly circulated on Twitter and received thousands of comments. Eventually, Staffordshire police saw the Twitter post and took action after hearing about the details.
The woman who allegedly left the note, who was not identified, was arrested on suspicion of public order offenses.
"As a Trust we welcome Staffordshire Police's swift response to this incident and the arrest of the woman. We will continue to work closely with the police to ensure the perpetrator feels the full weight of the law," a West Midlands Ambulance Service spokeswoman said in a statement. "We have a zero-tolerance policy towards people who abuse our staff whilst trying to help patients in their hour of need. It is completely unacceptable and it must stop."
This isn't the first incident paramedics from West Midlands Ambulance Service have dealt with. Paramedics were reportedly told to move their ambulance last November in the midst of treating a heart attack patient, according to The Telegraph.