UK teen in all-female Islamic State cell convicted of plotting museum attack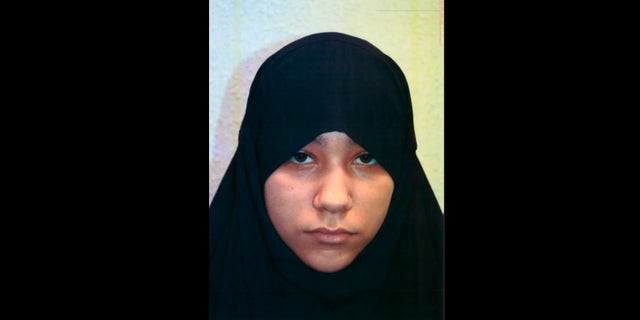 NEWYou can now listen to Fox News articles!
A British teenager was convicted Monday of plotting a grenade attack on the British Museum after failing in her ambition to become a jihadi bride in Syria.
Safaa Boular, 18, of London was found guilty of preparing acts of terrorism. Her mother and sister admitted helping her, making the case Britain's first involving an all-female cell of Islamic state-inspired plotters.
Boular plotted a grenade and gun attack in messages exchanged with her ISIS lover, who she hoped to marry before he was killed in 2017, prosecutors said. Boular "bonded" with her lover over their favorite show "Deal of No Deal" and the couple discussed how they'd kill former President Obama.
Boular was arrested in April 2017 for trying to travel to Syria. She worked to enlist her older sister Rizlaine to carry out an attack after her arrest. In phone calls with her sister and mother from prison, she used code words that referred to an attack as an "Alice In Wonderland"-themed tea party.
Rizlaine Boular, 22, said she knew "a few recipes for some amazing cakes" for a "proper like English tea party kind of thing." Prosecutors said she bought knives and a backpack and scoped out London landmarks with the sisters' mother Mina Dich.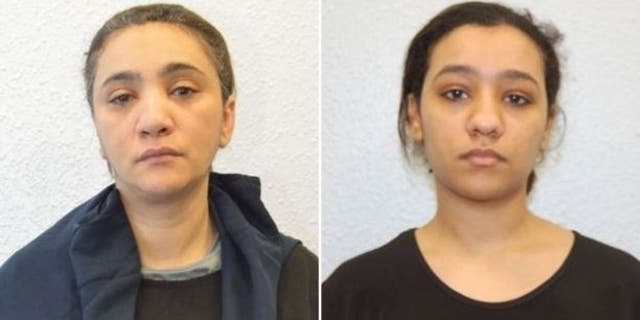 Rizlaine Boular and Mina Duch both pleaded guilty to terrorism offenses. All three will be sentenced later.
Safaa Boular met ISIS fighter Naweed Hussain, of Coventry, United Kingdom, on Instagram, the BBC reported. Hussain, who was in his 30s, reportedly approached the teenager on Instagram and the two immediately connected.
ISIS SUPPORTER WHO URGED PRINCE GEORGE ATTACKS PLEADS GUILTY TO TERRORISM CHARGES
Boular was connecting with ISIS supporters on Instagram following the deadly terror attacks in Paris. She said she was "curious to find out why people do the things they do."
Conversations between Boular and Hussain from 2016 showed the two bonding over their mutual interest in the game shows "Deal or No Deal" and "The Chase." The couple then professed their love for one another through heart emojis.
The two spoke for about three months. Boular "wanted to marry Hussain and wear suicide belts together," prosecutors said.
Messages between the couple also showed their mutual disdain for Barack Obama. Hussain asked Boular how she would kill the former U.S. president "If you had da choice." Boular sent the fighter a picture of an explosion stating, "Shake my hand with Mr. President."
Boular told Hussain she "wanted to achieve paradise in death so bad." Hussain said they would "go forth one day and raise lions." However, Hussain was killed in April 2017. It was not immediately clear how he died.
"This involved a family with murderous intent, the first all-female terrorist plot in the UK connected to [ISIS],"Metropolitan Police counterterrorism chief Dean Haydon said.
"As a family unit, they are pretty dysfunctional," Haydon added.
The British Museum houses important artifacts and art works acquired during the heyday of the British Empire, including the Rosetta Stone and sculptures from the Parthenon in Athens.
Fox News' Kathleen Joyce and the Associated Press contributed to this report.