UK parliamentary committee to probe intelligence agency's work in light of soldier's brutal murder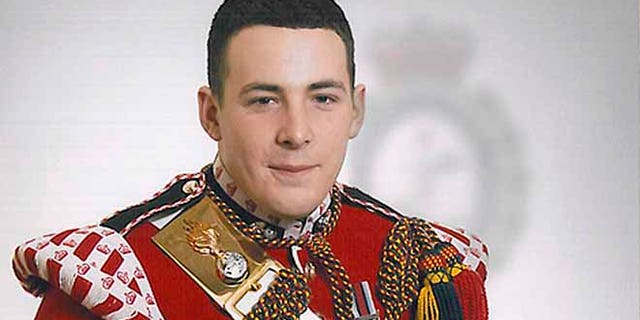 LONDON – Britain's parliamentary intelligence committee said Tuesday it will carry out a report into whether U.K. intelligence services fell short before the killing of an off-duty British soldier in an apparent Islamic extremist attack.
Soldier Lee Rigby, 25, was murdered by two men wielding knives and meat cleavers last week near his barracks in southeast London's Woolwich area.
British officials say the two main suspects had been known to them for some time, and questions have swirled about whether authorities could have done more to prevent the killing.
Malcolm Rifkind, chair of Parliament's Intelligence and Security Committee, told the BBC on Tuesday that MI5 has pledged to cooperate as the committee tries to "get to the bottom" of the agency's work.
He said the committee will "go where the evidence takes us" and judge if there was a problem.
British Prime Minister David Cameron and Parliament will receive a report after the committee's deliberations, he said, adding that some elements of the report may be redacted on national security grounds for public viewing.
Police have arrested 10 suspects — including two shot and arrested immediately after the attack — in connection with Rigby's killing.
Rigby's slaying and the suggestion of suspects' links to radical Islam have fed a spike in anti-Muslim sentiment in Britain, with police and activists reporting a surge in hate crimes, violence and vandalism.
Meanwhile, Britain's counter-terrorism police are investigating an attack on two prison officers that took place Sunday evening, officials said.
The incident involved a hostage situation that left two prison officers injured.
Steve Gillan, general secretary of the Police Officers Association, said the organization confirms that the two officers were injured. He said that the outcome "could have been worse."
The North East Counter Terrorism Unit was called in because of reports that the inmates involved were Muslims reacting to the murder of Rigby last week.