UK orders Australian Boat Race protester to leave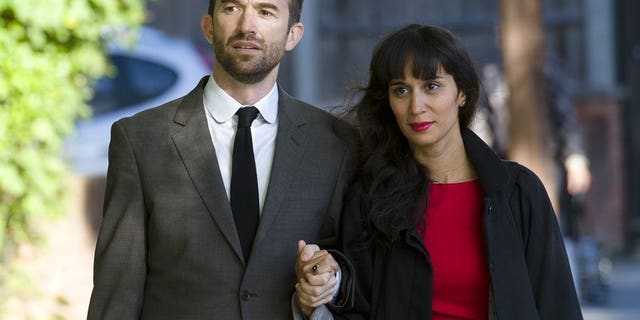 LONDON (AFP) – An Australian man jailed for disrupting Britain's annual university Boat Race has been told to leave the country despite the fact his British wife is pregnant, officials said Tuesday.
Trenton Oldfield, 37, jumped into the River Thames and swam between the Oxford and Cambridge boats in April 2012, forcing the race to be halted, in what he said was a protest against elitism.
He was jailed for six months in October after being convicted of causing a public nuisance.
A spokesman for Britain's Home Office, or interior ministry, said: "Those who come to the UK must abide by our laws.
"We refused this individual leave to remain because we do not believe his presence in this country is conducive to the public good."
Oldfield, whose British wife Deepa Naik is expecting a child, said he had appealed against the decision.
"We have every hope this deportation escalation was just a bureaucratic mistake and the Home Office sends a note to clarify the mistake," he said on his Twitter feed.
He told the Guardian newspaper that the decision was unexpected.
"I have a tier one visa, as a highly skilled migrant, and I was sentenced to less than a year," he said.
"The lawyer said I had nothing to worry about because it was less than a year. It feels to me that this is a very vindictive decision, very political and very much an overreaction."
His wife said that deportation should be for "violent criminals, major fraudsters and terrorists."
"We can't not live and work together. That's impossible. I can't be separated from him," she told the newspaper.
Oldfield's protest was the first time in the 158-year history of the rowing race between England's most prestigious universities that it has been interrupted by a swimmer.