UK foreign minister seeks meeting with Iran counterpart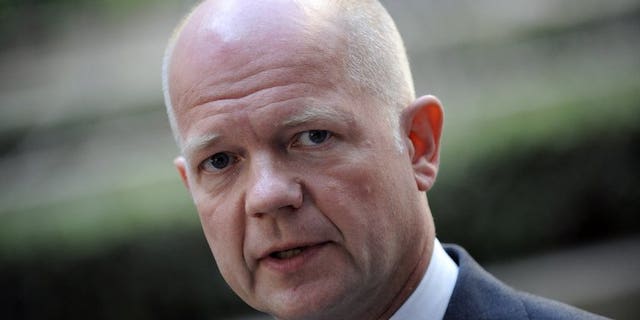 LONDON (AFP) – Britain's foreign minister has suggested a meeting with his Iranian counterpart and is open to better relations with the country, the ministry said Wednesday.
In a phone call with Iranian Foreign Minister Ali Akbar Salehi on Wednesday, Britain's William Hague "said he was willing to meet the Iranian foreign minister during the UN General Assembly in New York in September," a statement said.
"He made clear that the UK was open to improvements in the bilateral relationship with Iran, on a step-by-step and reciprocal basis."
Britain suspended diplomatic relations with Iran after hardline demonstrators stormed its Tehran embassy in November 2011.
But both sides have indicated they may be open to a restoration of ties since Hassan Rowhani, a former nuclear negotiator who has championed engagement with world powers, was elected Iranian president in June.
Hague also "reiterated the need for urgent progress to resolve the international community's concerns about Iran's nuclear programme," Wednesday's statement said.
Britain is among the western countries opposing Iran's atomic programme, which Tehran maintains is purely for peaceful purposes.