Uganda suspends 24 officers over Somalia corruption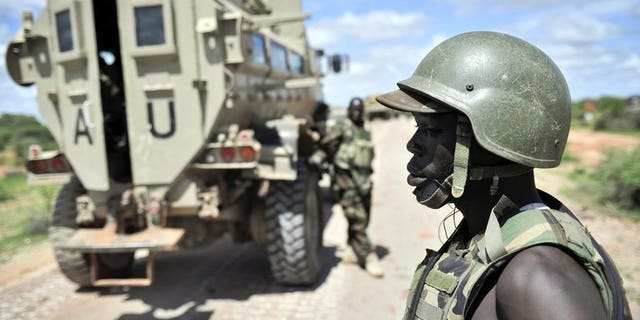 KAMPALA (AFP) – Uganda said Monday it had suspended 24 of its army officers, who were part of a UN-mandated force battling Al-Qaeda linked rebels in Somalia, over corruption allegations.
A defence ministry spokesman said among those recalled for "getting involved in conduct injurious" to the African Union AMISOM force was the head of the 6,000-strong Ugandan contingent, Brigadier Michael Ondoga.
"They were suspended two days ago," the Ugandan defence spokesman, Colonel Paddy Ankunda, told AFP.
According to an independent local newspaper, The Daily Monitor, the officers were recalled by President Yoweri Museveni over the alleged black market selling of food and fuel meant for the Ugandan troops.
The paper said that some ordinary soldiers were eating only one ration pack a day because of the scam.
"Their conduct is a subject of investigations," the spokesman said, without giving details. "If enough evidence is gathered the officers will be taken to court."
AMISOM, fighting since 2007 in Somalia and funded by the UN and European Union, has 17,700 troops aiding the government in Somalia.