U.S. Denies Abducting Missing Iran Nuclear Scientist Now in Washington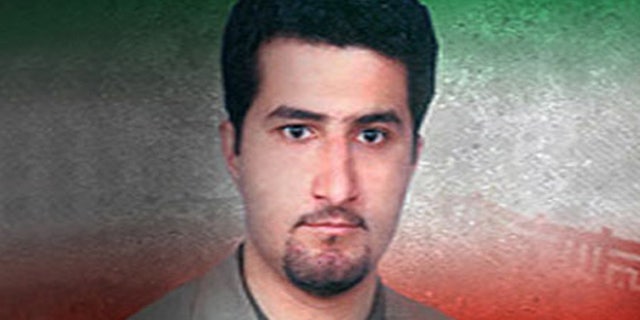 TEHRAN, Iran -- The U.S. is strongly denying charges that it abducted a missing Iranian nuclear scientist who has taken refuge at the Pakistani Embassy in Washington and who Tehran says is asking to return to his homeland.
Iran has repeatedly claimed that the U.S. abducted Shahram Amiri ever since he disappeared during a pilgrimage to Saudi Arabia in June 2009 and Amiri himself has added to the confusion by appearing in a series of videos giving conflicting messages. In one video, he claimed he was abducted by American and Saudi agents and taken to the U.S., and in another he said he was freely studying in the United States.
"Let me say that Mr. Amiri has been in the U.S. of his own free will and he's free to go," Secretary of State Hillary Clinton said Tuesday during a bilateral meeting at the State Department with Iraqi Foreign Minister Hoshyar Zebari. "He was scheduled to travel to Iran yesterday but couldn't make arrangements. In contrast, Iran continues to hold three young Americans against their will."
"He's free to go, he's free to come," Clinton added. "These decisions are his alone to make."
The U.S. media reported in March that the 32-year-old scientist had defected to the U.S. and was assisting the CIA in efforts to undermine Iran's disputed nuclear program.
"Amiri's actions -- his multiple videos and now his trip to the Iranian interests section -- clearly prove he was not held in the United States against his will," a U.S. official told Fox News on Tuesday. "He came to this country freely, he lived here freely and he has chosen freely to return to Iran. The United States, to be sure, isn't standing in his way. He himself gives the lie to the idea he was tortured or imprisoned. He can tell any story he wants -- but that won't make it true."
Iranian state television reported that Amiri entered the embassy's office representing Iranian interest in Washington and demanded an "immediate return" to Iran. The station later reported that Amiri's presence in the interest section, which is run by Iranian nationals, would pave the way for his return to Iran.
Mostafa Rahmani, head of the Iranian office in Washington, said the TV report was true but would not elaborate. He said Iran's foreign ministry would "release details later."
Pakistan's Foreign Ministry spokesman Abdul Basit said that according to Rahmani, the scientist showed up around 6:30 p.m. Monday at the Iranian interest section office and has been with them since.
"We understand from Dr. Rahmani that they are making arrangements for his repatriation to Iran," Basit told The Associated Press in Islamabad. He did not know when a transfer would occur or whether Pakistan would have a hand in making the travel arrangements.
Regardless of the circumstances, Amiri's sudden appearance threatened to pose an embarrassment for Washington, which accuses Tehran of seeking nuclear weapons. Iran denies that and maintains that its nuclear research is for peaceful purposes.
The United Nations in early June slapped a fourth round of sanctions on Tehran over its refusal to curtain its nuclear program.
Before he disappeared, Amiri worked at Tehran's Malek Ashtar University, an institution closely connected to the country's powerful Revolutionary Guard.
Iran's state TV has periodically showed purported videos of Amiri claiming abduction and torture by the U.S.
One of the videos, aired in early June, showed a man wearing headphones and speaking through what appeared to be a webcam, saying he was abducted while on a pilgrimage to Medina, injected with a tranquilizer and taken to the United States.
Iran has previously hinted it would trade three American prisoners it has held since last July for a number of Iranians allegedly detained by the United States, including Amiri. An Iranian spokesman later said no such deal was in the works.
The U.S. and Iran have had no diplomatic relations following the 1979 Islamic revolution. The Pakistan Embassy in Washington looks after Iranian interests in the U.S., while the Swiss represent the Americans in Tehran.
Fox News' Mike Emanuel and The Associated Press contributed to this report.