Tunisia Femen activist trial begins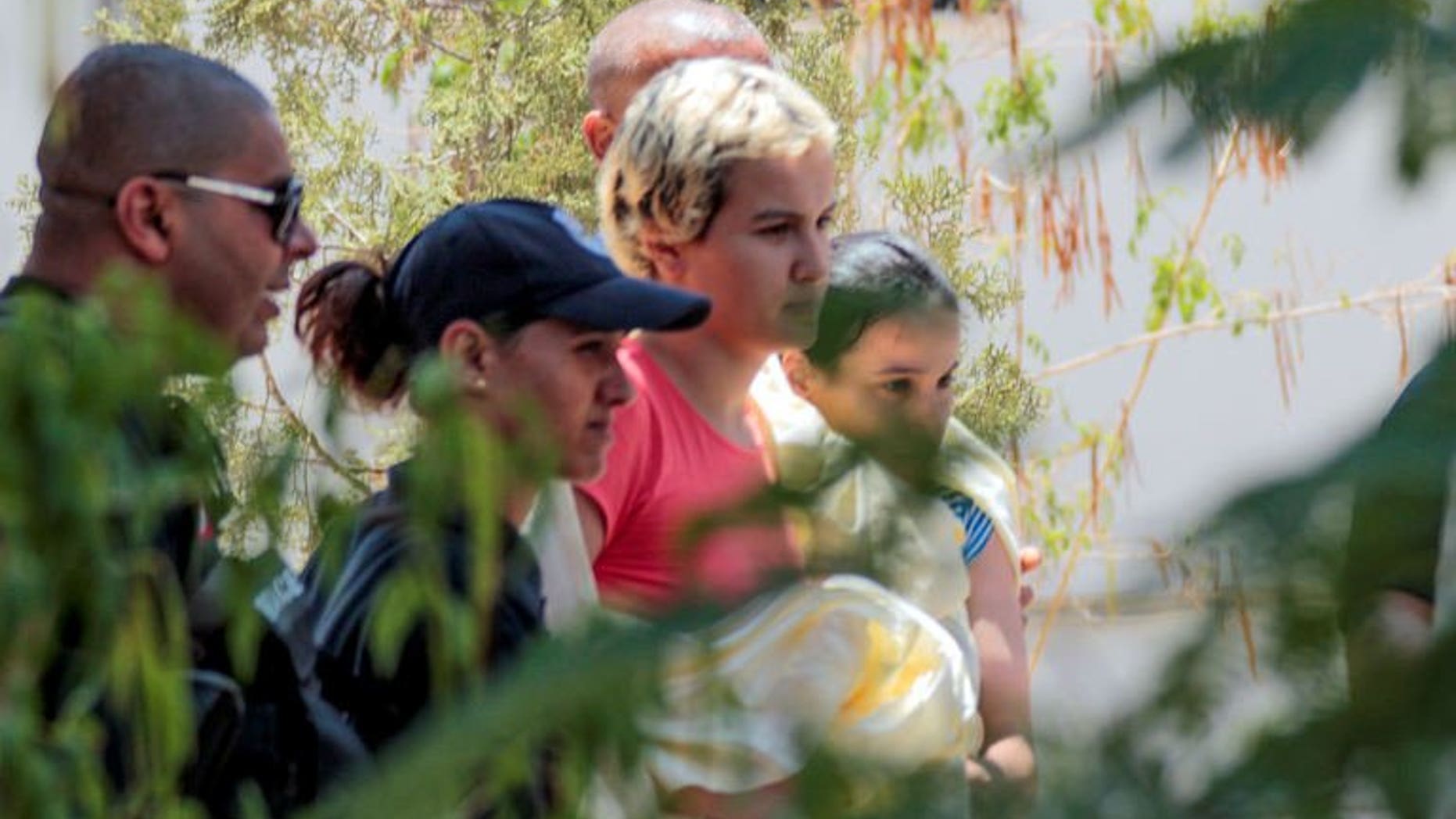 M'SAKEN, Tunisia (AFP) – Amina Sboui, a jailed Tunisian activist with the topless protest group Femen, went on trial Monday for contempt and defamation after charging that detainees were tortured in her prison.
The trial in a court in M'Saken, 150 kilometres (95 miles) south of Tunis, comes two months after Sboui was arrested and after four prison guards filed charges against her and another women, Rabiaa, detained in the same jail.
The verdict is to be delivered on July 29.
Monday's hearing follows claims Sboui made through her lawyer Radia Nasraoui about torture and ill-treatment of prisoners.
Sboui, 19, sparked controversy in Tunisia in March when she posted pictures of herself online with the words "My body belongs to me," and "F*** your morals" emblazoned across her naked breasts.
She was arrested two months later for painting the word "Femen" on a wall near a cemetery in the central city of Kairouan, in protest against a planned gathering of hardline Islamists.
The accused women both appeared in court, Sboui wearing a thin pink T-shirt which revealed a tattoo on her arm, and Rabiaa dressed in the traditional Tunisian veil, or safsari, an AFP journalist reported.
The defence team demanded their acquittal and the cancellation of what it called a "show trial" because of "serious procedural flaws."
"I am being tried because I condemned the torture of detainees and the violence used against them," Sboui told AFP as she took her place in court.
She then told the judge that "the torturers should be tried and convicted," and as she was led out of court she cried out: "Tunisia is a civil state and its women are free," to the applause of her supporters.
In her defence, Nasaouri cited the cases of torture reported by her client, and denounced the case that she said was an attempted retaliation by the prison authorities.
Amina made her claims after allegedly seeing her co-accused being made to stand for five hours in the hot sun as punishment for refusing to salute the prison guards.
Both women risk a year in prison for being in contempt of a public official in the course of his duty, and six months for defamation, according to another lawyer, Ghazi Mrabet.
Sboui's case is being closely followed by international rights groups as the latest test of freedom of expression in Tunisia, which is ruled by an Islamist-led coalition.
Human Rights Watch last week called for her pre-trial release, arguing that the proliferation of "questionable charges" against her suggested they were "politically motivated."
The trial follows the release on appeal last month of three European women with the Femen protest group who had been jailed for baring their breast outside the central court house in Tunis in support of Sboui.